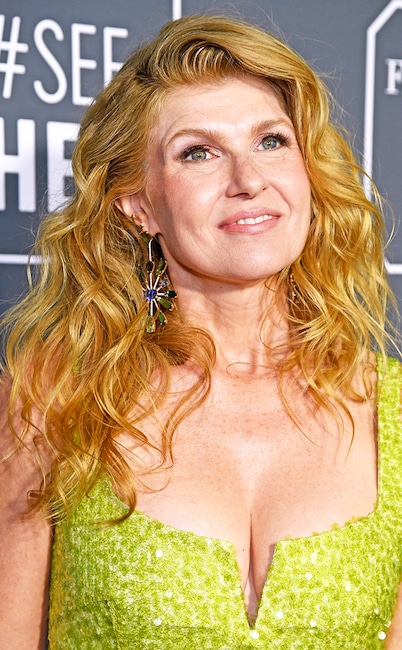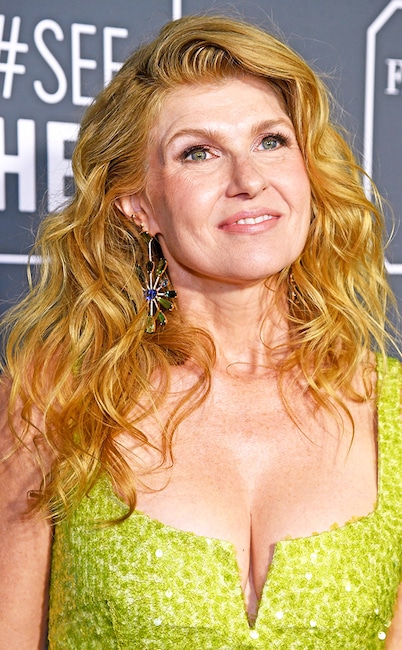 Getty Images
CONNIE BRITTON'S HAIR
For the Critics' Choice Awards, the Dirty John star opted for shaggy beach hair that won over beauty fans. Hairstylist Creighton Bowman used Dove hair products including $5 Dove Invisible Dry Shampoo to give the hair more body. "To contrast the ultra-glam style of her green dress, we wanted to bring out another side of Connie and showcase her thick curly hair in a new way on the carpet," he explained to E! News. Nailed it!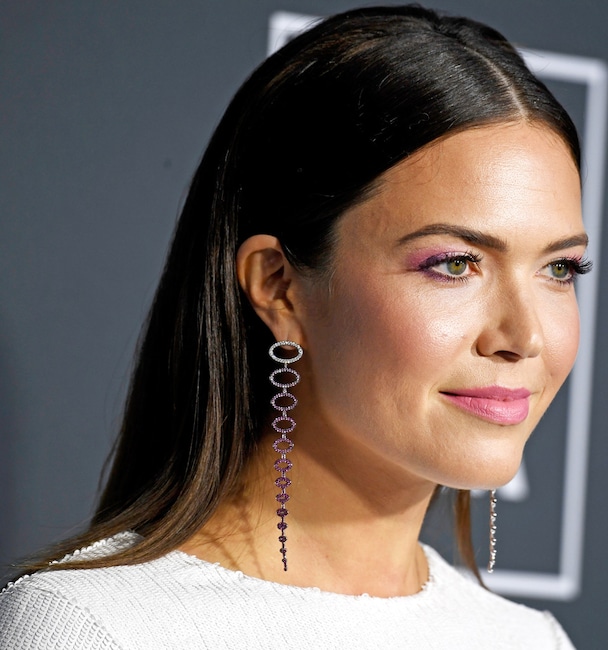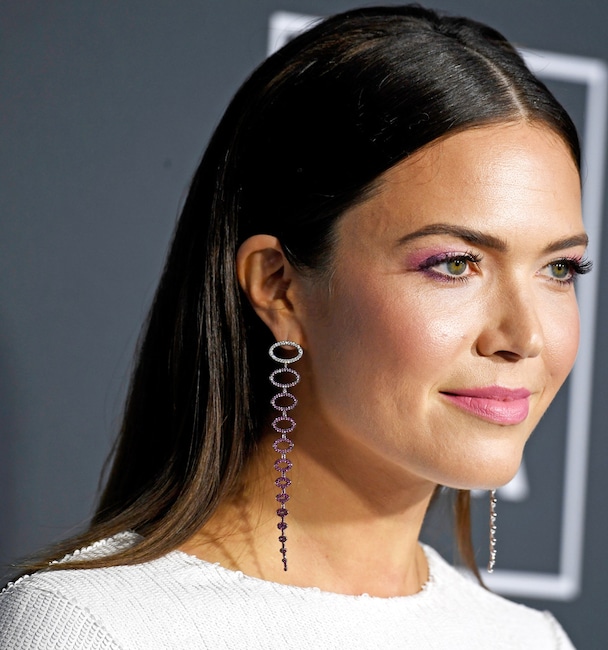 Getty Images
MANDY MOORE'S EYES
In addition to Mandy's white hot Michael Kors dress, fans couldn't get enough of the This Is Us star's beauty look. Thanks to makeup artist and groomer Kindra Mann, Mandy's eyes popped with Tom Ford Beauty Shadow Extreme. She combined fuchsia, red blue and deep purple on the outer corner and underneath the lash line. She later used a little bit of Charlotte TilburyLegendary Lashes Volume 2 mascara in black vinyl on top and bottom. She completed the eye look with Nars Smudge Proof Eyeshadow Base.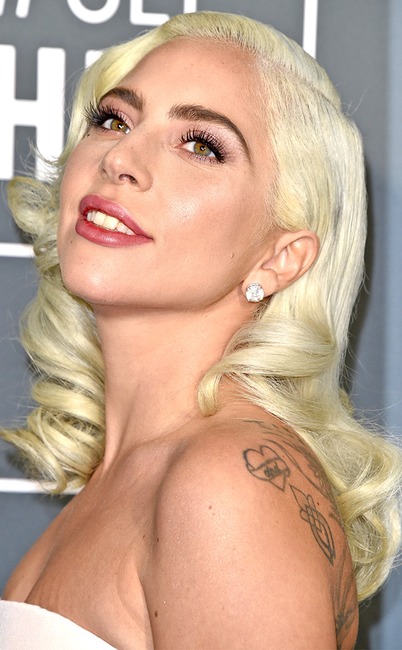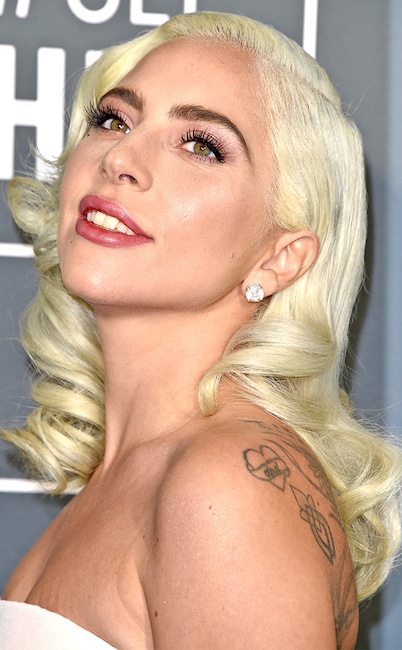 Getty Images
LADY GAGA'S HAIR
Celebrity stylist Frederic Aspiras created a bright, romantic look using Joico stylers. As for how the A Star Is Born star got those curls to stay in place, it's all about using the JoiShape Shaping and Finishing Spray.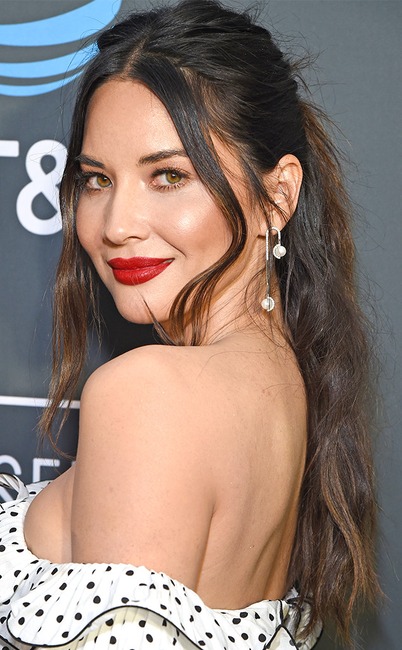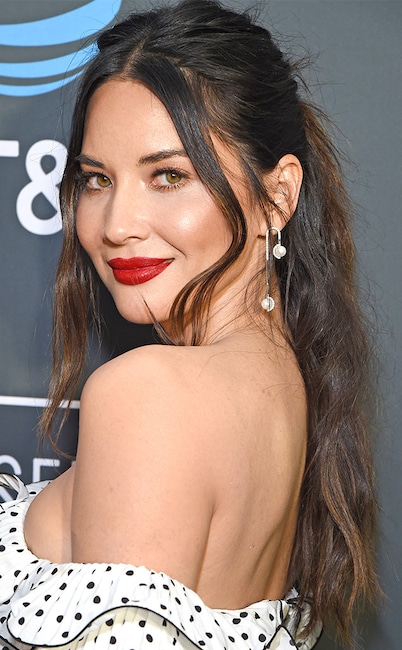 Getty Images
OLIVIA MUNN'S MAKEUP
While perfecting the actress' beauty look, Los Angeles makeup artist Patrick Ta wanted to create a chic but flirty play on old Hollywood glam. Between Shiseido's ControlledChaos mascara (available this March) and Shiseido's ModernMatte Powder Lipstick in the shade "Night Life," we'd say he nailed it. "This look is so gorgeous on her," Patrick shared with E! News.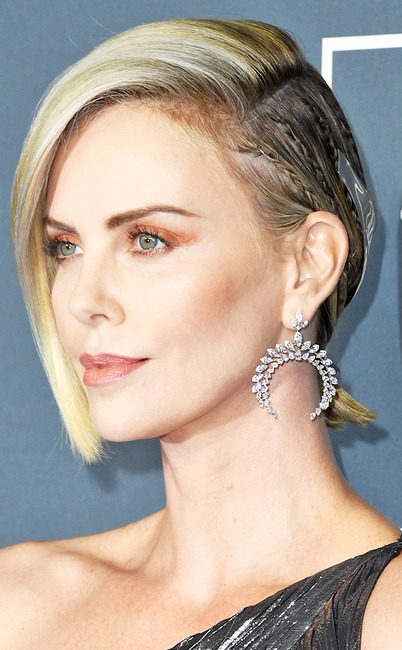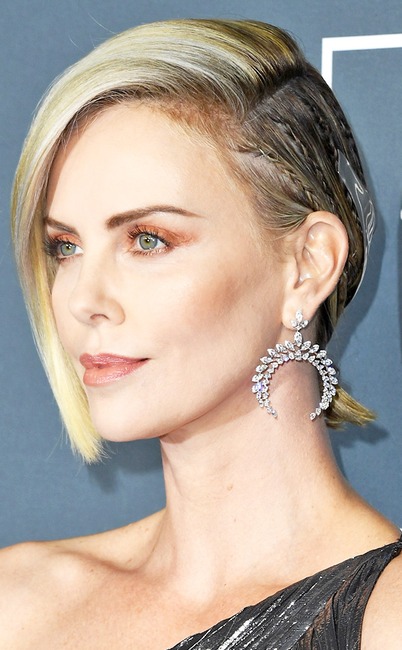 Getty Images
CHARLIZE THERON'S HAIR
The Best Actress in a Comedy nominee turned heads on the red carpet with a modern day Grecian goddess creation by celebrity hairstylist Adir Abergel who used a variety of Virtue products including the 6-in-1 styler and $18 texturing spray.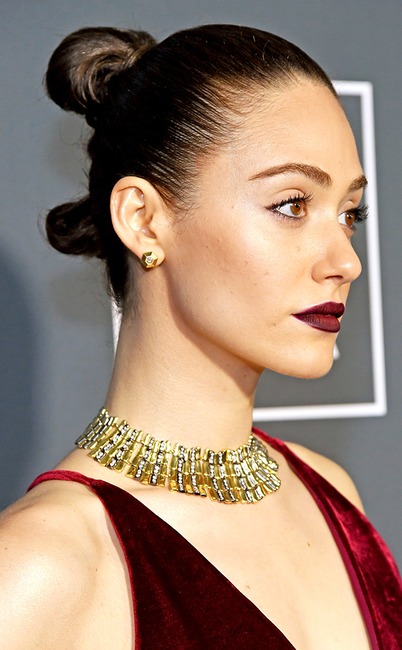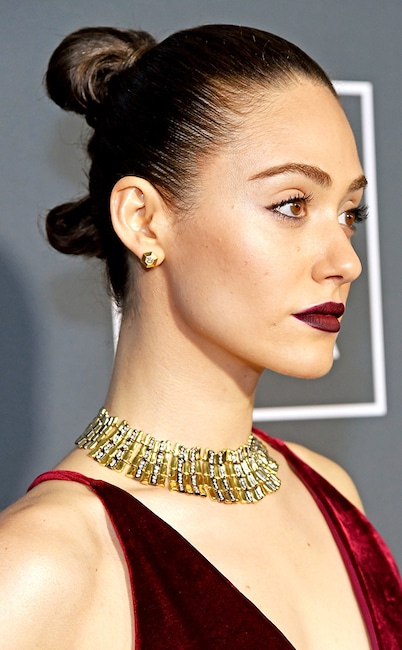 Getty Images
EMMY ROSSUM'S LIPS
Makeup artist Jo Baker wanted a "stark and dramatic bold statement lip" for the Hollywood actress. Maybelline's SuperStay Matte Ink Un-Nude Liquid Lipstick was just the product. As for her total beauty look, Jo wanted to add a sharpness to each of Emmy's features. "I made the brows more angular," she explained. "I added some sculpting on her cheek bones alongside the dark lip and the liner-pinched eyes. This created a bold dramatic and fun look."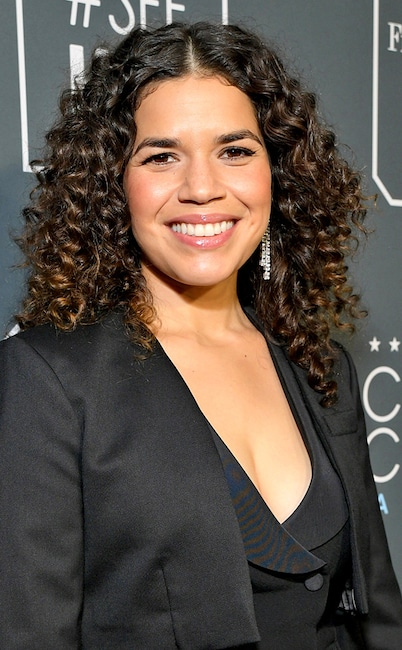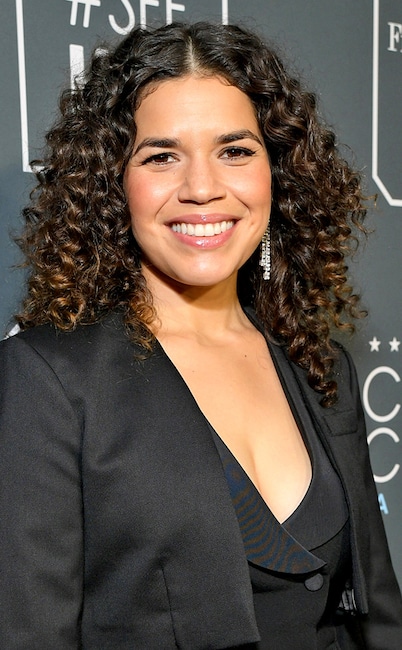 Getty Images
AMERICA FERRERA'S HAIR
After the actress' fitting just a few days before showtime, hairstylist Aviva Perea and stylist Karla Welch agreed to do a "super curly disco hair." So how did they do it? "Starting with wet hair, I coated America's hair from root to ends with Oribe Grandiose Hair Plumping Mousse," Aviva explained to E! News. "Then using my Dyson dryer on low heat, I diffused her hair gently so not to break up her natural curl pattern. Then using a 3/8″ curling iron, I defined her curls to give them extra definition. I then sprayed her hair with Dove Dry Shampoo for volume and Elnett Hair Spray for shine and hold."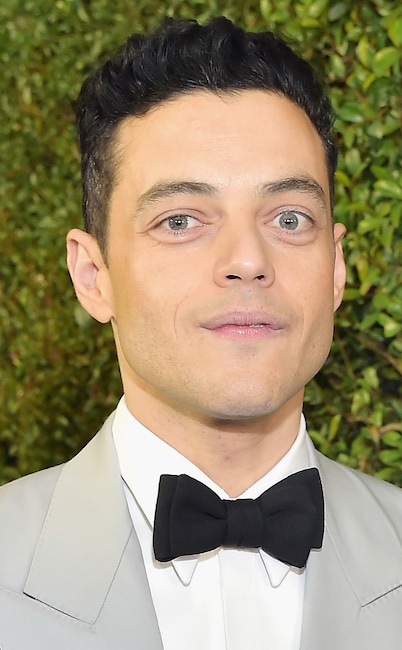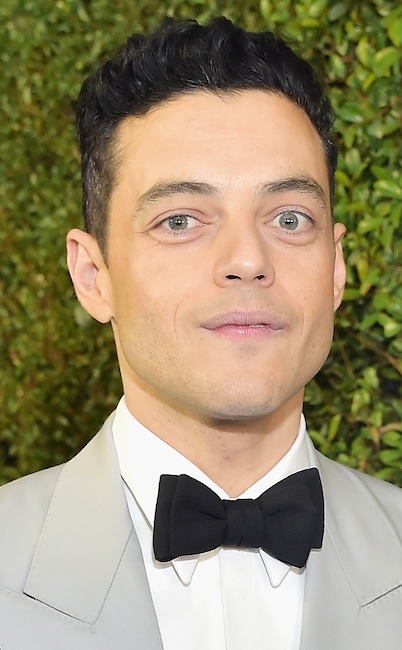 Getty Images
RAMI MALEK'S SKIN
For the Critic's Choice Awards, groomer Marissa Machado says the Bohemian Rhapsody star went "with a bit of a retro feel." For his skin, Marissa used Kosas Cosmetics Tinted Face Oil for a warm yet natural finish. Rami's look was polished off with the not-yet launched Kosasport Lip Fuel, which kept his lips nourished all night long.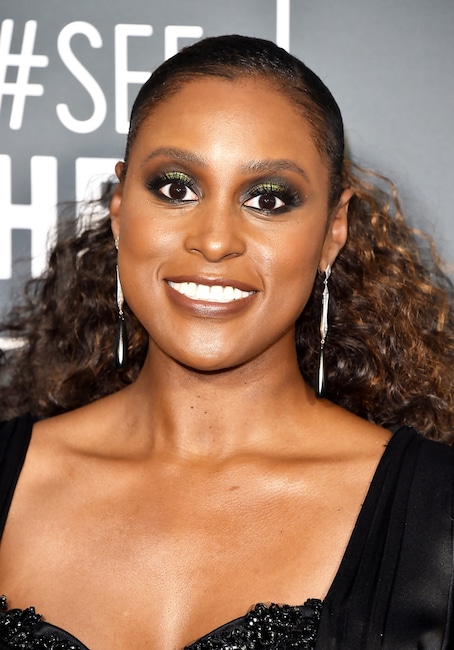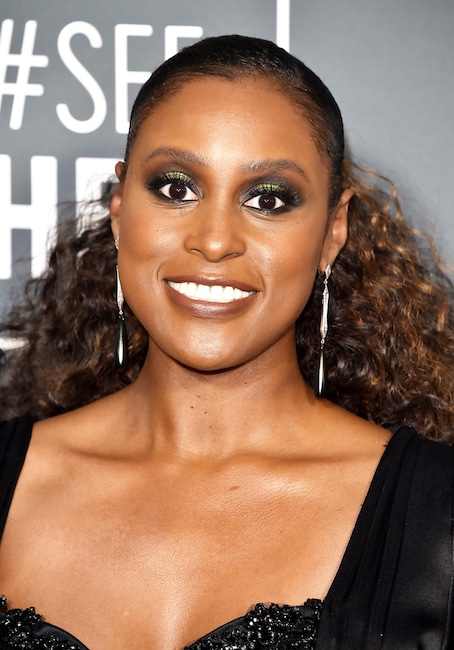 Getty Images
ISSA RAE'S MAKEUP
Makeup artist and male groomer Joanna Simkin broke down the actress' look on Instagram. Spoiler alert: It's all from the CoverGirl Full Spectrum Collection. As Joanna called it, it's the "money green smoke show."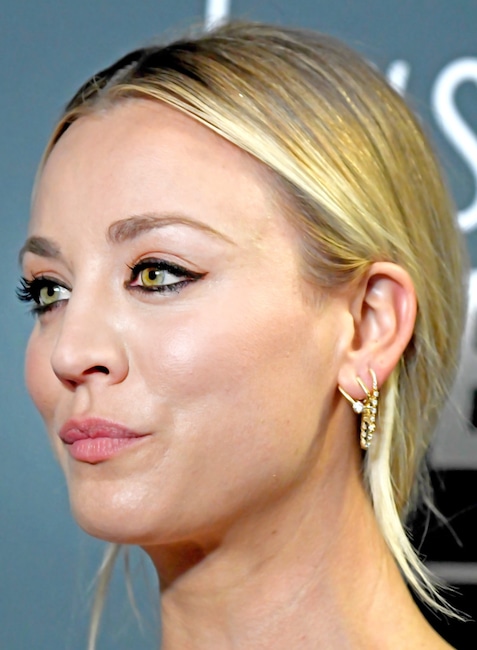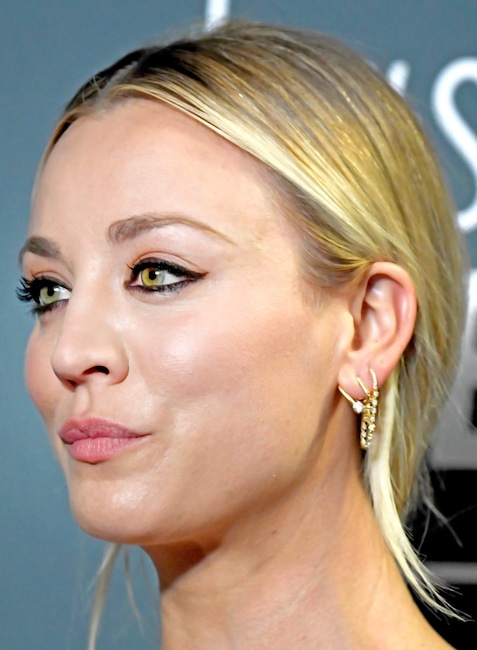 Getty Images
KALEY CUOCO'S LIPS
The Big Bang Theory star got her beauty look on point thanks to celebrity makeup artist Jamie Greenberg. For those curious to know about Kaley's lip, look no further than KohGenDo's $39 Maifanshi lipstick.