Who cares if it's still cold out?
Chances are you can't buy a whole new wardrobe every time the weather changes. Picking up a few nail polishes with each new season, however, is one of the most wallet-friendly (and commitment-free!) ways to try out a new trend. This spring is all about pastels and variations on your go-to shades.
Nothing says 2019 quite like Pantone's Color of the Year: Living Coral. The bright orange with a golden tint screams springtime, plus it's flattering for every skin tone. If you want to stick with the bright and bold trend, give canary yellow a go (seen on the spring runway at Natasha Zinko) and Pepto pink (the models at Jeremy Scott's runway show rocked this hue). Both are equally cheerfully and eye-catching.
If you're going for a more soothing springtime vibe, you're in luck because a few softer shades are trending this season. First, there's sky blue. Rock the muted-down shade all over your nails, or channel Zang Toi's spring show and pair it with a stark white polish accent. Next up, a cool chartreuse that's basically lime green's little sister. The mix between yellow and green might look scary in the bottle, but it's as easy to pull off as any pastel (as seen backstage at Tibi). Lastly, metallicsare taking over (they were seen at Rodarte, Opening Ceremony, and Anna Sui, just to name a few). These molten silvers and golds are so mainstream, they're essentially neutrals. Pair them with any look and they'll match perfectly.
No matter which direction you go, all of these trending spring nail colors will be sure to brighten your digits…and your mood.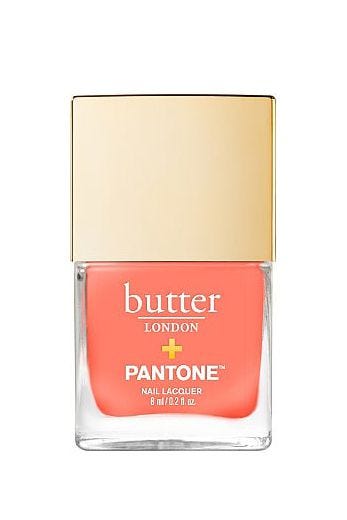 Butter London Pantone Color of the Year 2019 Patent Shine 10X Nail Lacquer
ulta.com
$12.00
The brand partnered with Pantone for this limited edition launch. The bright, happy color screams spring.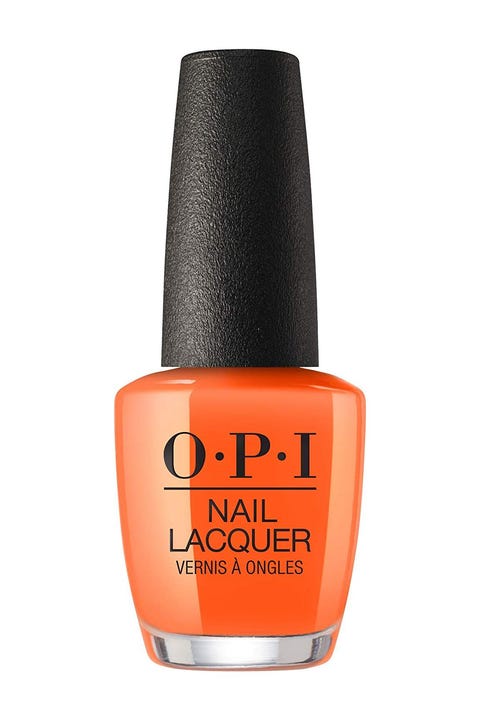 OPI Nail Lacquer in "Tempura-ture is Rising"
amazon.com
$10.50
This take on the trend is heavy on the orange, so if you're looking for a bit more pigment, this is it.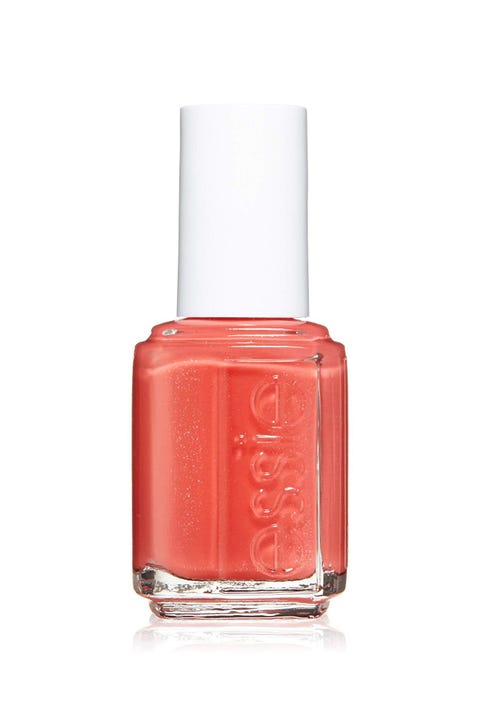 Essie Nail Polish in "Sunday Funday"
amazon.com
$8.24
This tangerine shade with just a touch of shimmer will leave you dreaming of a beach vacation.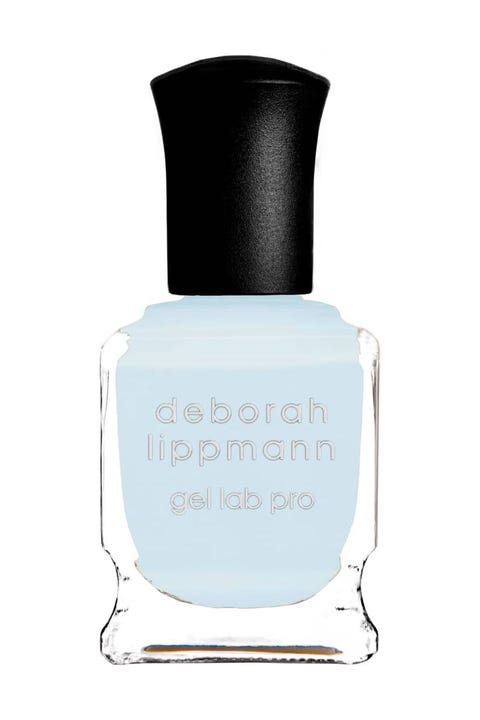 Deborah Lippmann Gel Lab Pro Nail Color in "Above The Clouds"
nordstrom.com
$20.00
Look up sky blue in the dictionary, and you'll find this polish. Okay, not really! But this cheery aqua is sure to get you in the springtime mood.
5
THE BEST TRANQUIL SKY BLUE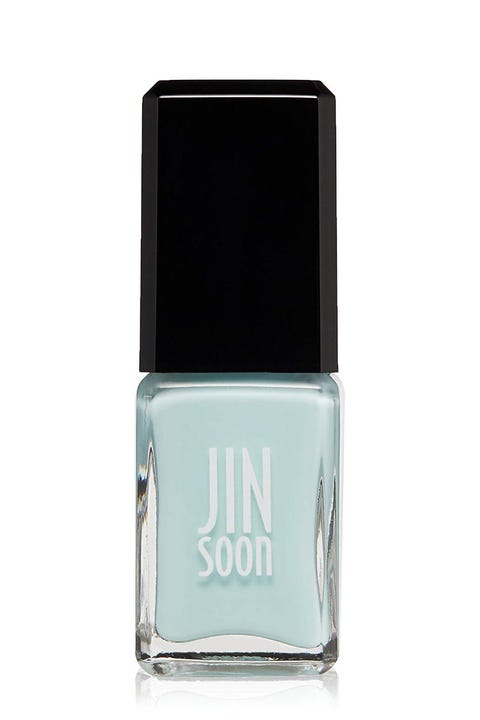 JINsoon Nail Polish in "Peace"
amazon.com
$18.00
There's something about this misty blue that's tranquil and calming. And it's not just because the shade is called "peace."
6
THE BEST AMPED UP SKY BLUE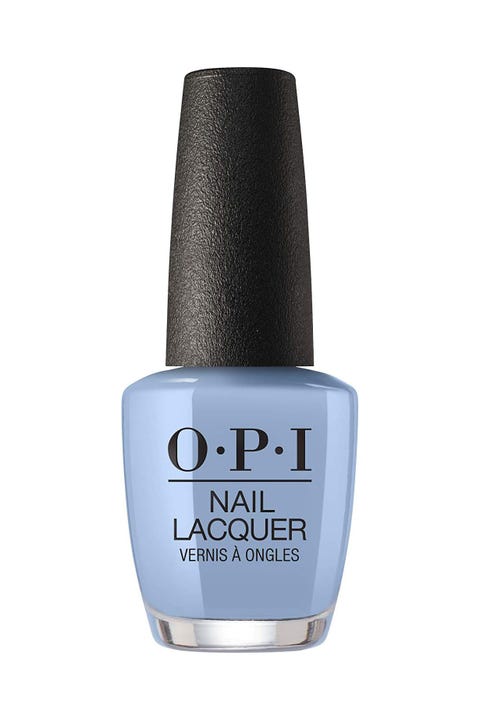 OPI Nail Lacquer in "Kanpai Opi!"
amazon.com
$10.50
Amp up the trend with this cornflower hue. You have the same light, airy feel but with a bit more oomph.
7
THE BEST BOLD CHARTREUSE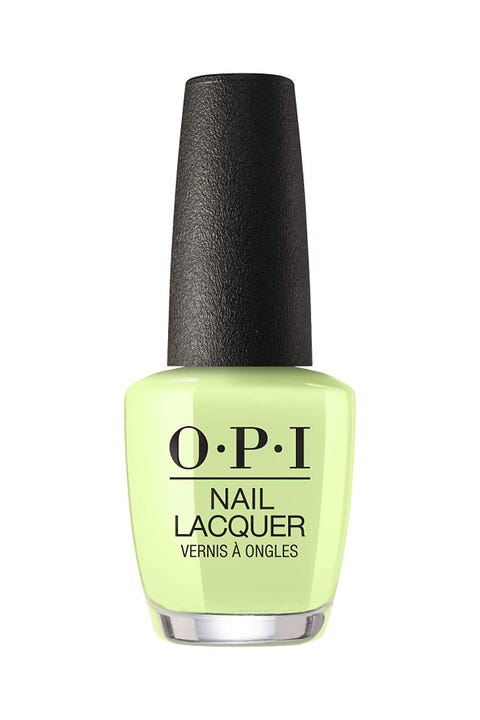 OPI Nail Lacquer in "How Does Your Zen Garden Grow?"
amazon.com
$10.50
Like a ice cold mint mojito, this bright color will instantly refresh any look.
8
THE BEST PASTEL CHARTREUSE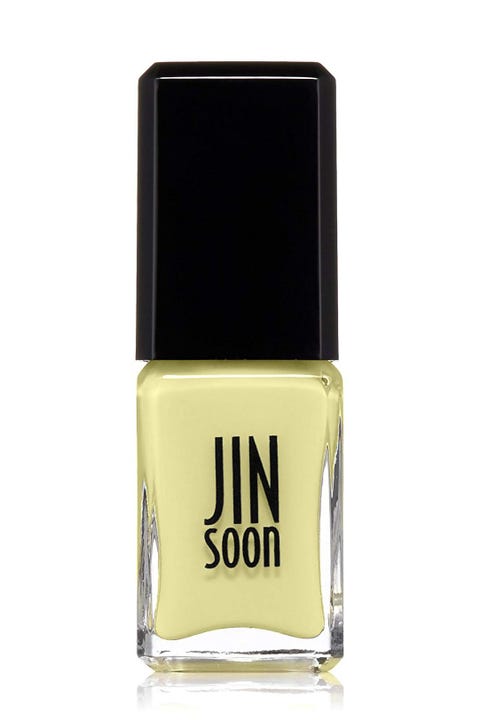 JINsoon Nail Lacquer in "Charme"
amazon.com
$18.00
Not a canary yellow girl? No prob! Try this softer pastel version with just a touch of green.
9
THE BEST SOFT CHARTREUSE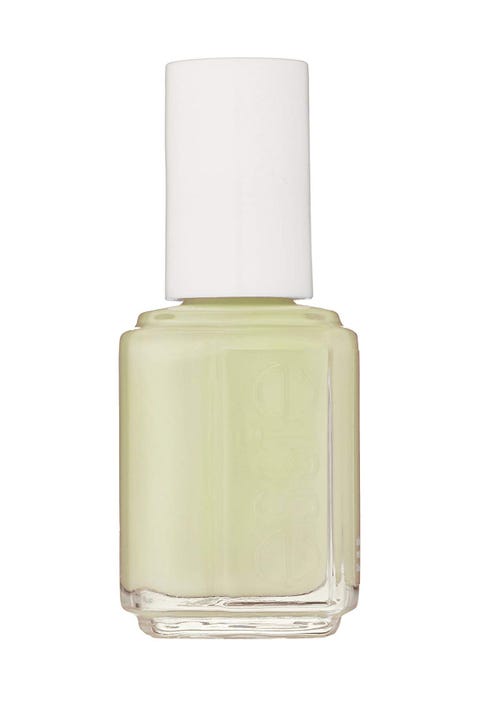 Essie Nail Polish in "Chillato"
amazon.com
$8.34
From far away, this hue could come off as crisp white. But up close, it's a fun pop of color.
10
THE BEST STRENGTHENING METALLIC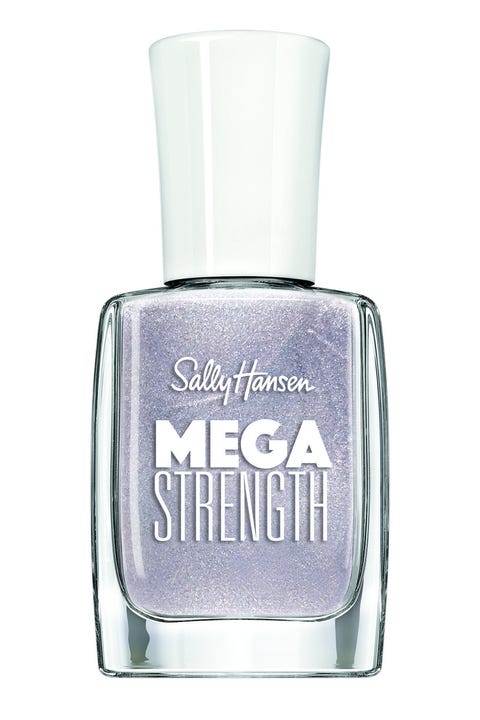 Sally Hansen Mega Strength Nail Color in "Keep It 100"
ulta.com
$5.99
Want a cute color without messing with the health of your nails? This polish is infused with real platinum powder for longer, stronger tips.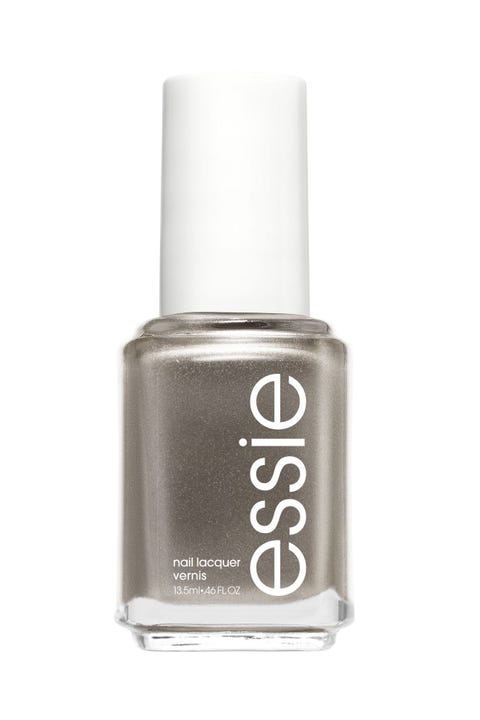 Essie Serene Slate Nail Polish in "Gadget-Free"
ulta.com
$9.00
Tend to reach for gold jewelry? Then this is your nail color. The metallic paint is half gold, half silver, and entirely cool.
12
THE BEST GLITTER METALLIC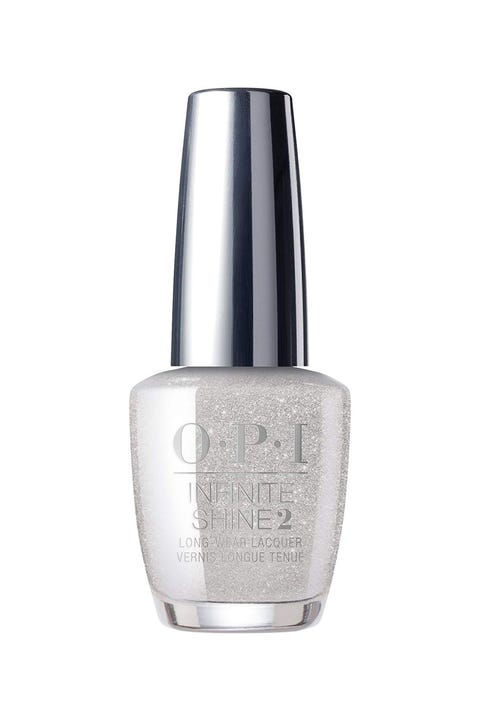 OPI Infinite Shine Long-Wear Lacquer in "Silver on Ice"
amazon.com
$13.00
This is the ultimate shimmery polish for glitter lovers everywhere. Wear it on its own or paint a coat over any polish to amp up the shine.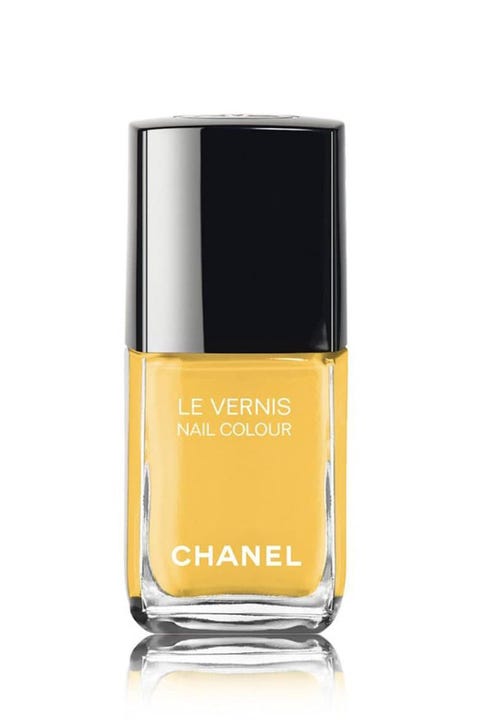 Chanel Le Vernis Longwear Nail Colour in "Giallo Napoli"
nordstrom.com
$28.00
If Chanel makes it, it must be good! Two coats of this sunny shade is an instant outfit maker.
14
THE BEST LONG-LASTING YELLOW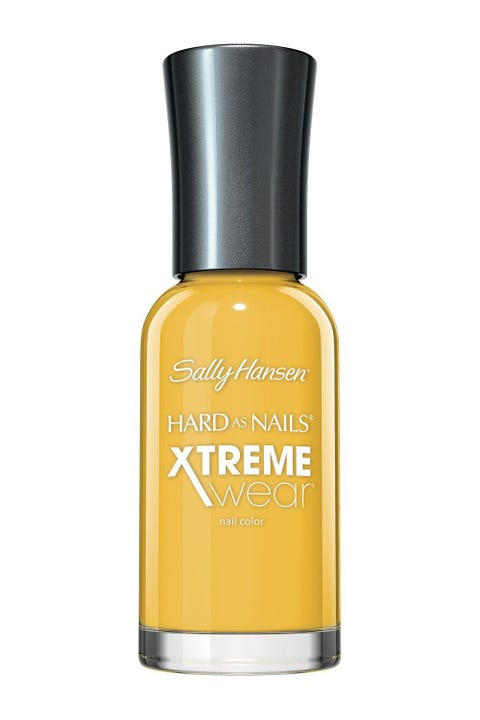 Sally Hansen Hard As Nails Xtreme Wear Nail Color in "Mellow Yellow"
ulta.com
$2.99
This long-lasting formula will make sure your trendy nails won't chip, dull, or fade for days.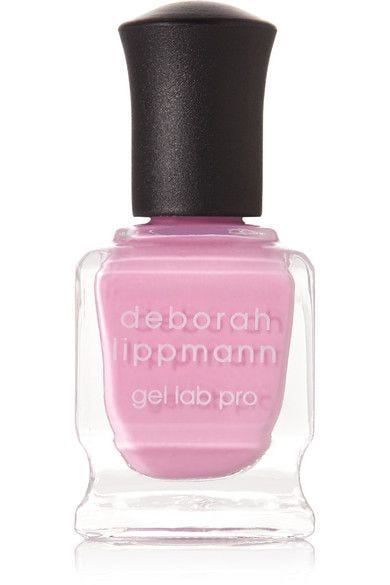 Deborah Lippmann Gel Lab Pro Nail Color in "Beauty School Dropout"
nordstrom.com
$20.00
Looking for a toned-down version of this notice-me color? Try one with a bit more white, like this version from Deborah Lippmann.
https://www.womansday.com/style/beauty/g26658436/best-spring-nail-colors/