Get ready for the smoothest skin of your life.
You've probably heard that retinol is the Holy Grail for anti-aging — but do you actually know what it is, how it works, or if it's right for you? The experts at the Good Housekeeping Institute Beauty Lab do. We're here to give you the lowdown on this powerful over-the-counter vitamin A derivative that's finding its way into more and more skin care products.
Check out their answers to some of your biggest questions about retinol:
What is retinol?
Retinol is powerful wrinkle-fighter, but it's also so much more. The potent ingredient boosts skin's collagen production (and decreases its breakdown) to both minimize and prevent fine lines. It also speeds up cell turnover to reduce dark spots and helps unclog pores, making them appear smaller.
When should I use retinol?
At night! The theory is that your skin repairs itself as you sleep, so any anti-aging ingredients will be more effective if you apply before bedtime. Sunlight and retinol are not BFFs, either: UV has been thought to degrade retinol, decreasing its effectiveness. But more and more daytime moisturizers now contain retinol and SPF (like one of our top picks, Neutrogena Rapid Wrinkle Repair Moisturizer SPF 30).
Be sure you only use it once a day to start: Your skin needs to get used to the ingredient. If you don't experience residual dryness, stinging, or redness, then you can try using it both A.M. and P.M. a few days a week. If you do have side effects, reduce use to every second or third day. In the interim, try other anti-aging ingredients like peptides or vitamin C.
Should I use prescription-strength retinol?
Not necessarily. Prescription-only retinoic acid is stronger and can give you better results than retinol, but it also can be more irritating. Some dermatologists recommend starting with retinol products (like our picks below) to let your skin acclimate to the ingredient before ramping up the potency. Plus, retinols are available at a fraction of the cost of prescription retinoic acid and you don't need to schedule a doctor's visit.
Will retinol make my skin more sensitive to the sun?
Yes, that one is true. Your skin will be more susceptible to burning and irritation from the sun for the whole time you're using a retinol, and for several weeks after you stop. This is because speedier cell turnover pushes new, delicate skin to the surface. That means you must apply sunscreen every day when you're using a product with retinol. (But you should already be doing that!) Check out our pros' go-to moisturizers with SPF or facial sunscreens.
Now that you have a retinol primer, let's get to the goods. Here are our Lab's top-tested picks, plus some long-time GH Seal-holding favorites:
1
Top Lab Pick
No7 Protect & Perfect Intense Advanced Serum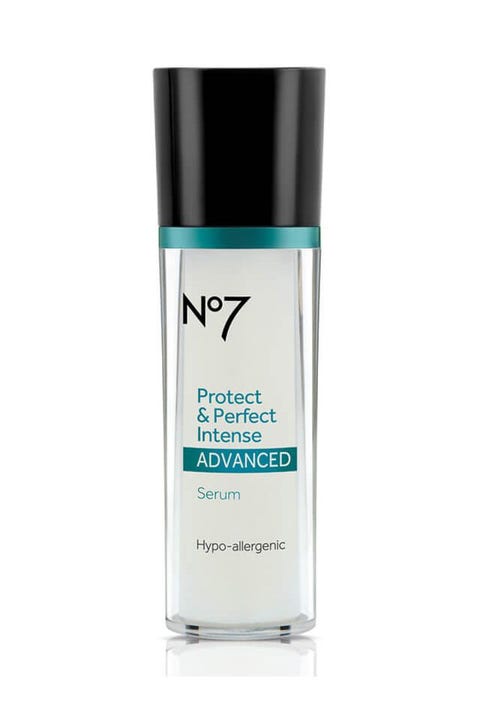 An all-time Lab favorite and GH Seal star, No7's serum consistently wows in our clinical studies. We found the retinol serum improved skin texture, blurred the look of pores, and boosted firmness by 21% after just four weeks. Powerful peptides, retinyl palmitate (a form of retinol), hyaluronic acid, and vitamin C antioxidant complex helped to regenerate skin with less irritation. The formula also impressively delivers in under two weeks: "In 10 days, my wrinkles were less visible!" a tester said.
2
Best Value
Neutrogena Rapid Wrinkle Repair Moisturizer SPF 30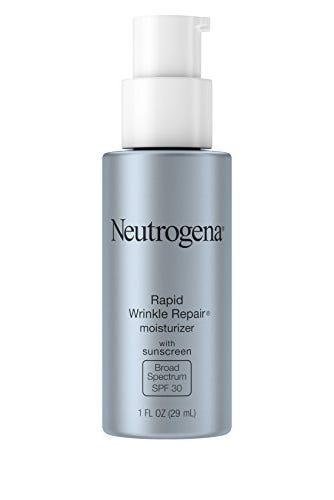 Our Lab tests confirm that this Neutrogena day cream, a GH Seal star and test winner, firms skin and lessens lines over time. "It contains stable and fast-acting forms of retinol, which increased skin firmness by 9%," explains Birnur Aral, PH.D., director of the GH Beauty Lab, "and it improved the look of some consumer testers' nasolabial folds (aka laugh lines) after eight weeks of daily use."
3
GH Seal Star
RoC Retinol Correxion Max Daily Hydration Crème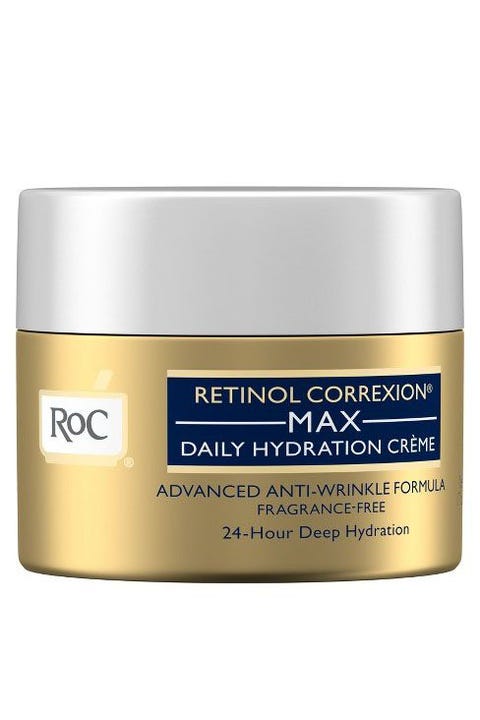 Perfect if you need a quick skin refresh before a wedding or birthday, this GH Seal star works fast. The RoC cream left skin looking 32% smoother and more radiant after just one week of use, and hydrated it for 24 hours. It only gets better — after four weeks, people saw a further reduction in fine lines and eye wrinkles and after eight weeks, they reported fewer deep wrinkles and dark spots.
4
GH Seal Star
Palmer's Cocoa Butter Skin Therapy Oil for Face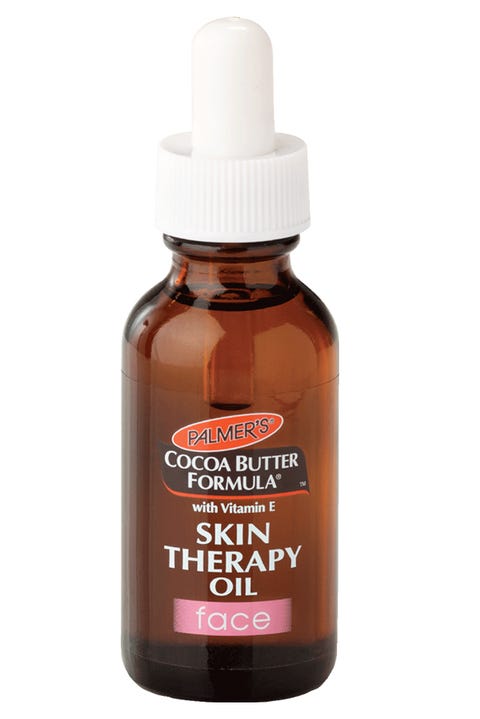 Another GH Seal star, Palmer's facial oil is formulated with retinol and also boasts hydrating argan, almond, and coconut oils to deeply hydrate on contact. It rated highest among Beauty Lab testers for immediately moisturizing skin so it looked "plumper and smoother."
5
Best Luxury Cream
La Prairie Cellular Power Charge Night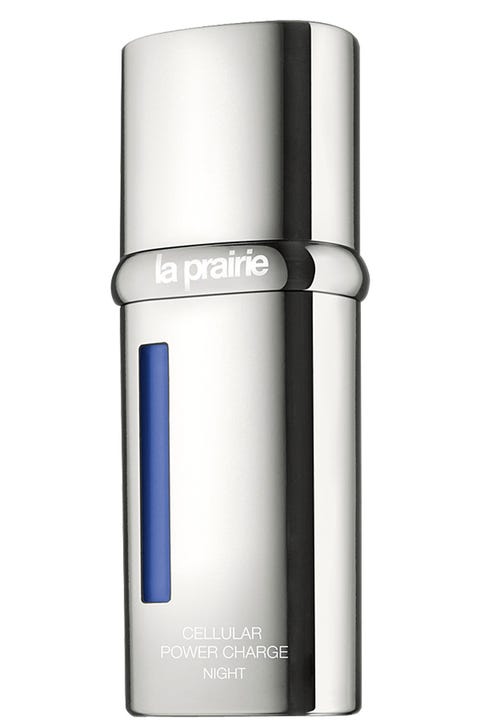 Yes, this is a serious splurge, but if you're in the market for a high-end retinol cream, it doesn't get better than La Prairie. In Lab tests, it firmed well in both short- and long-term tests, and it improved skin tone. Testers agreed: "This retinol product is unlike any I've ever used. The smoothness and even tone of my skin lets me go without makeup, which I normally would never do," said one. It also earned top scores for being gentle and non-irritating.
6
Best Custom Cream: Skinceuticals Custom D.O.S.E. Corrective Serum with Retinol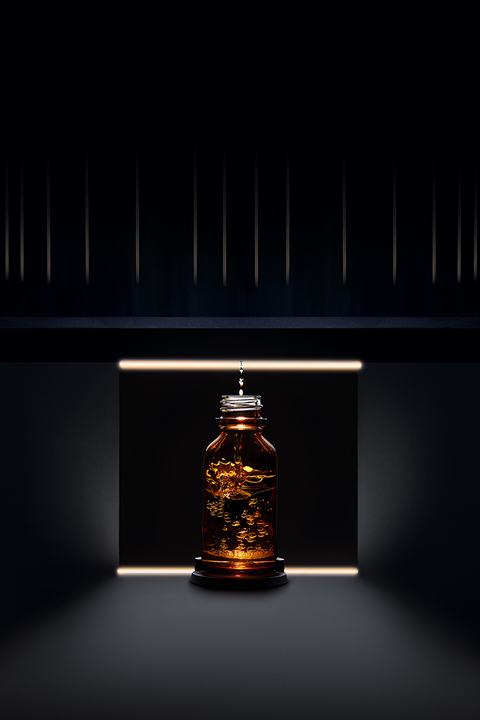 Prices vary
Skinceuticals has created the ultimate personalized skin care. Here's how it works: head to the doctor for a 5-minute consultation (find a participating derm) and leave with a unique custom corrective formula, which doses retinol depending on your skin's needs. Use the serum for three months, then head back to see if you'll stick with the same blend or adjust the levels of active ingredients.