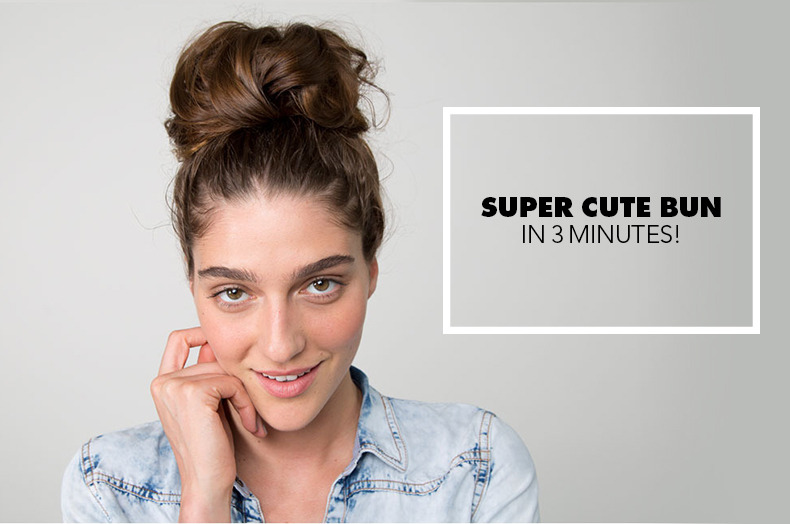 Celebrity hair stylist Creighton Bowman showed us a simple way to put your hair up into messy bun that's pretty and full. We love undone updos— don't you?
You Will Need
• Hairspray
• Mousse or a volume-boosting product
• Shine spray or leave-in conditioner
• Dry shampoo
• bobby pins, clips, and a comb
Steps
1: Before you get to it, you'll want to give locks some texture to get the best results. Bowman recommends combining products that will give your hair a piece-y look. Here, he combined René Furterer VOLUMEA Volumizing Foam with René Furterer FIORAVANTI Detangling Spray to add shine. If your hair is really fine, don't use too much product. If it's thick or naturally curly, use a little more. Put your product on before you dry, either by air or with a diffuser.

2: Start by pulling your hair through a ponytail holder. On the last loop, instead of pulling the locks all the way through, leave the ends sticking out toward your face. You'll use this to create a loop of hair over the elastic.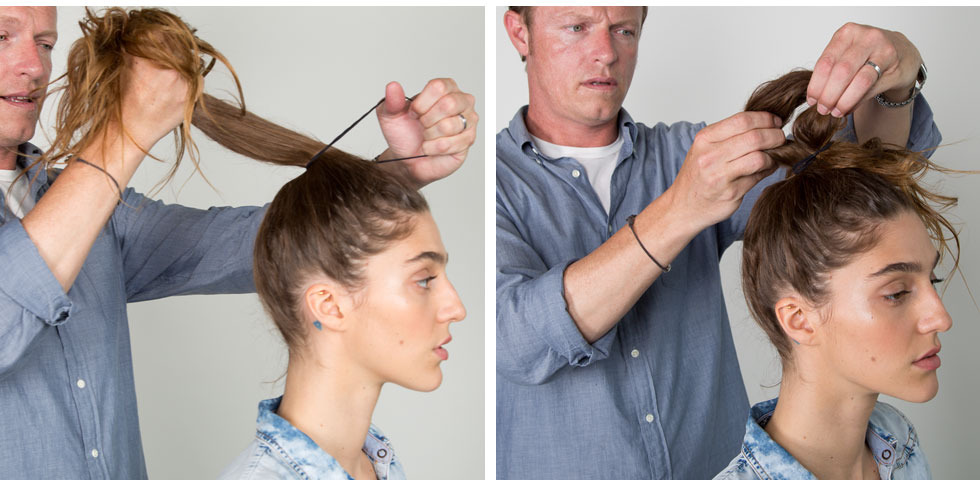 3: Grab the ends that are sticking out of the elastic, separate them, and pull them toward the back, around the base of the ponytail holder. This will create a bun shape around the top loop of hair.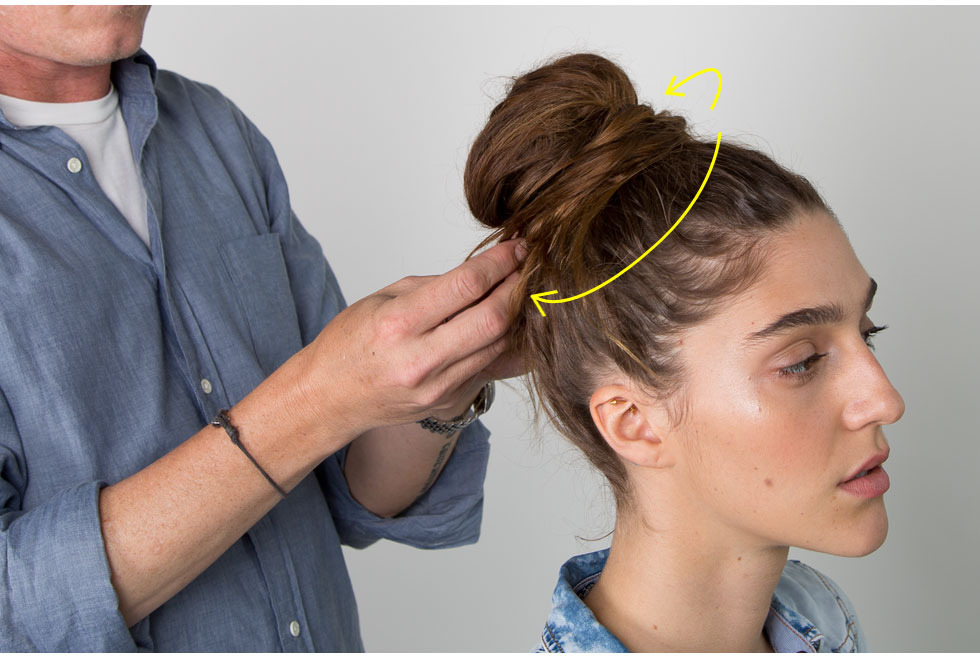 4: Pin the loop on top so that it sticks to the head and holds its shape. You may need to play with it a little to get the look you want. Use hairspray to hold it all in place.

5: Tuck the ends in or let them stick out—whatever looks good to you. Once you get the basic move down, you just pin and shape until you like what you see. Super easy!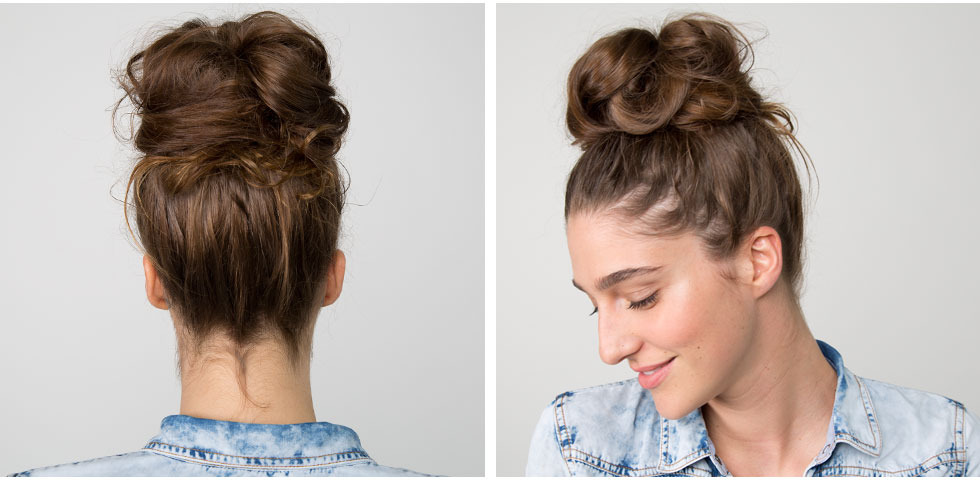 Source: