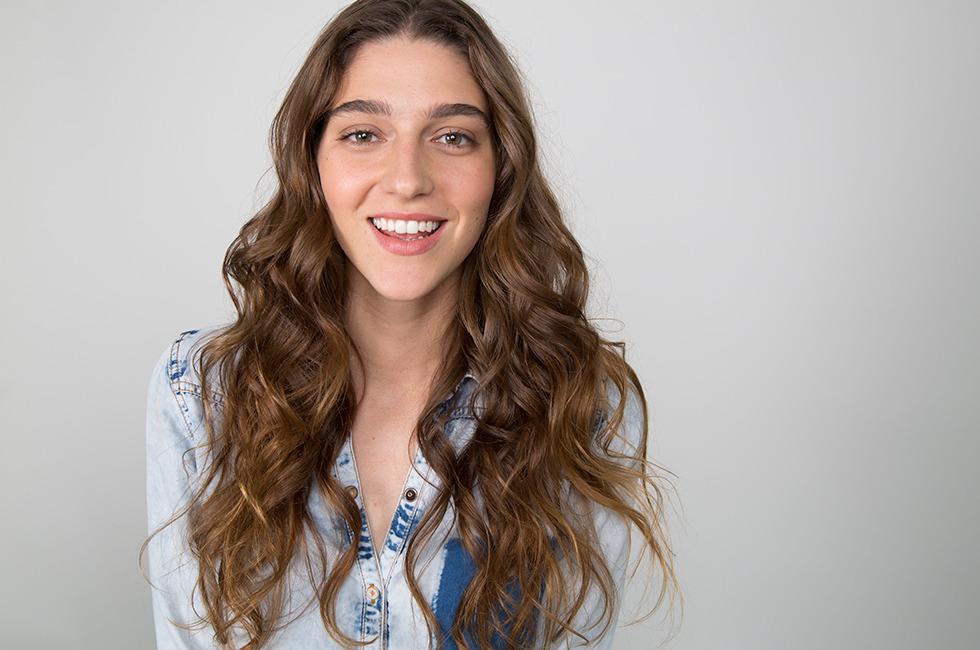 Some people are lucky when it comes to hair texture. You know the type: they can go to bed with damp hair and roll out of bed looking as if they'd just spent a long day frolicking at the beach. But even if you weren't born with sleep-on-it-and-go hair, or didn't spend the better part of the day seaside, you can fake it! Here's how to get voluminous locks that look perfectly, casually wind-swept, and some of our favorite products for the job.
You Will Need
• texturizing product such as John Masters Organics Sea Mist or Davines for Wizards No. 14 Sea Salt Primer (see more product picks below!)
• pins
• optional: blow dryer with diffuser attachment
• optional: curling iron
Steps
1: If you've just washed your hair, towel dry it damp. If you're working with dry hair, you can skip to step six—but you'll have to do much more curling!
2: Part your hair as you normally do. If you want to shake it up, a middle part looks especially contemporary with beach waves.
3: Apply sea salt spray or curl-enhancing mousse from root to tip.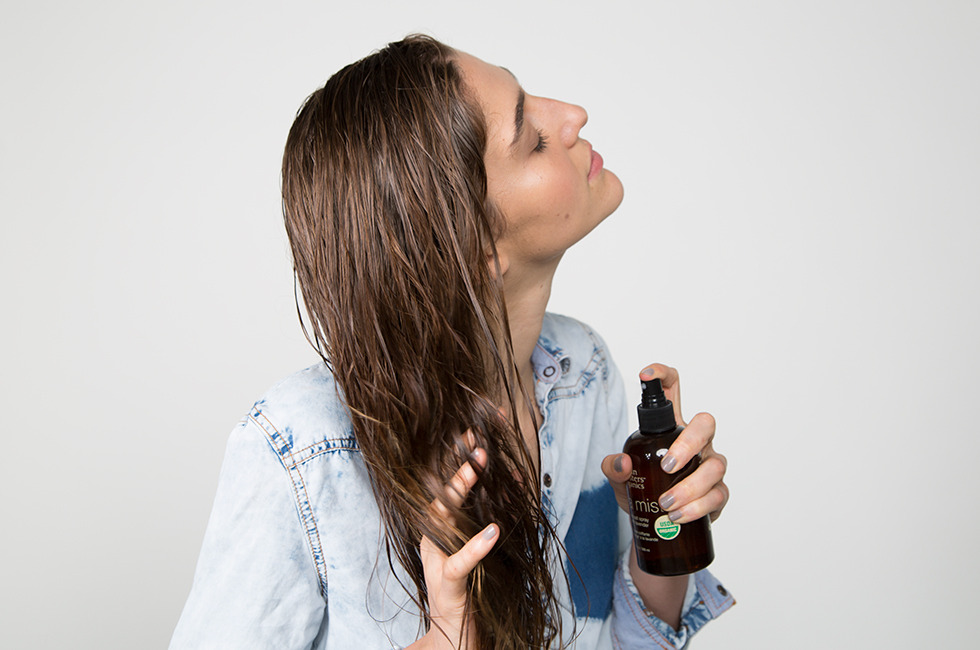 4: If your hair errs on the straighter side: twist small sections of hair and secure to your scalp in a mini bun with bobby pins. Let air dry until halfway dry.

If your hair has a natural wave, twist hair into ropes and let it hang and air dry until about halfway dry.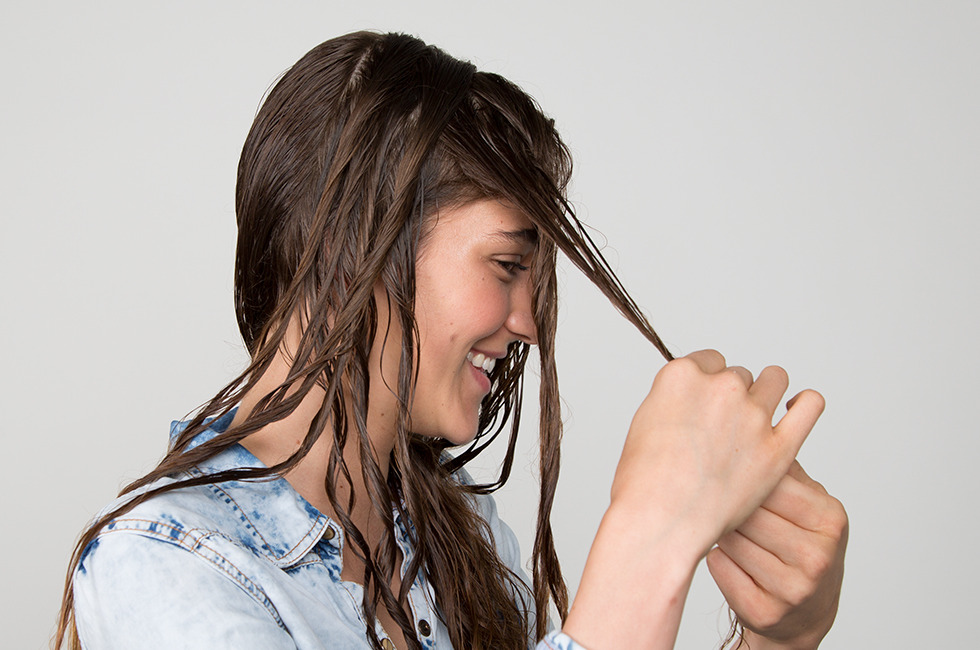 5: If you want to dry manually, flip your head upside down and blow dry completely with a diffuser attachment on your blowdryer.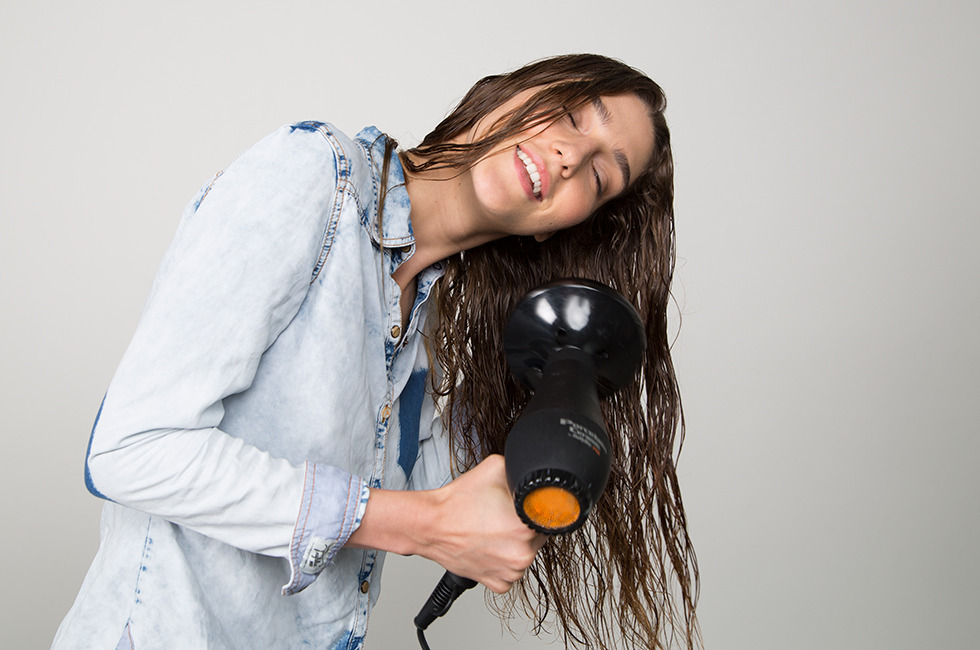 6: Touch up with the curling iron. Some of your strands might be perfectly wavy at this point, which is great. Use the following technique only on the strands that need a boost—or you can do your whole head. It's up to you and how much time you have.
Separate a roughly one-inch strand of hair. Wrap the hair around the curling iron barrel, holding it vertical. Don't use the curling iron clamp. Be sure to twist away from your face (think Farrah Fawcett), hold for a few seconds, and release. If a curl is too bouncy, pull it down for a few seconds.
7: Beginning at the root, rake your fingers through your hair to separate the curls. Lightly hairspray to finish.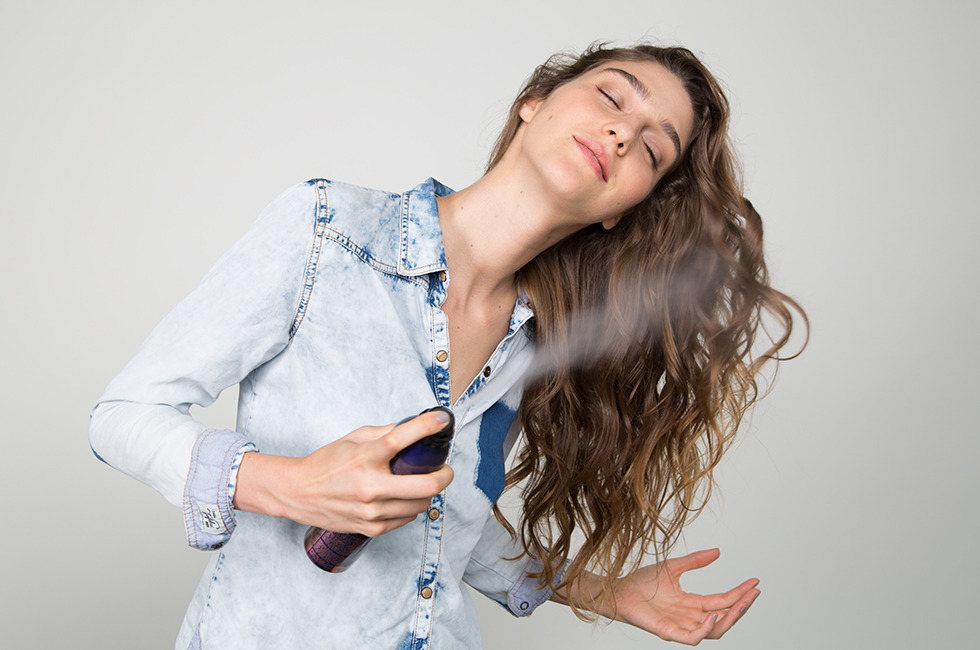 Voila! Perfect tousled curls. Did you say you just got back from the beach?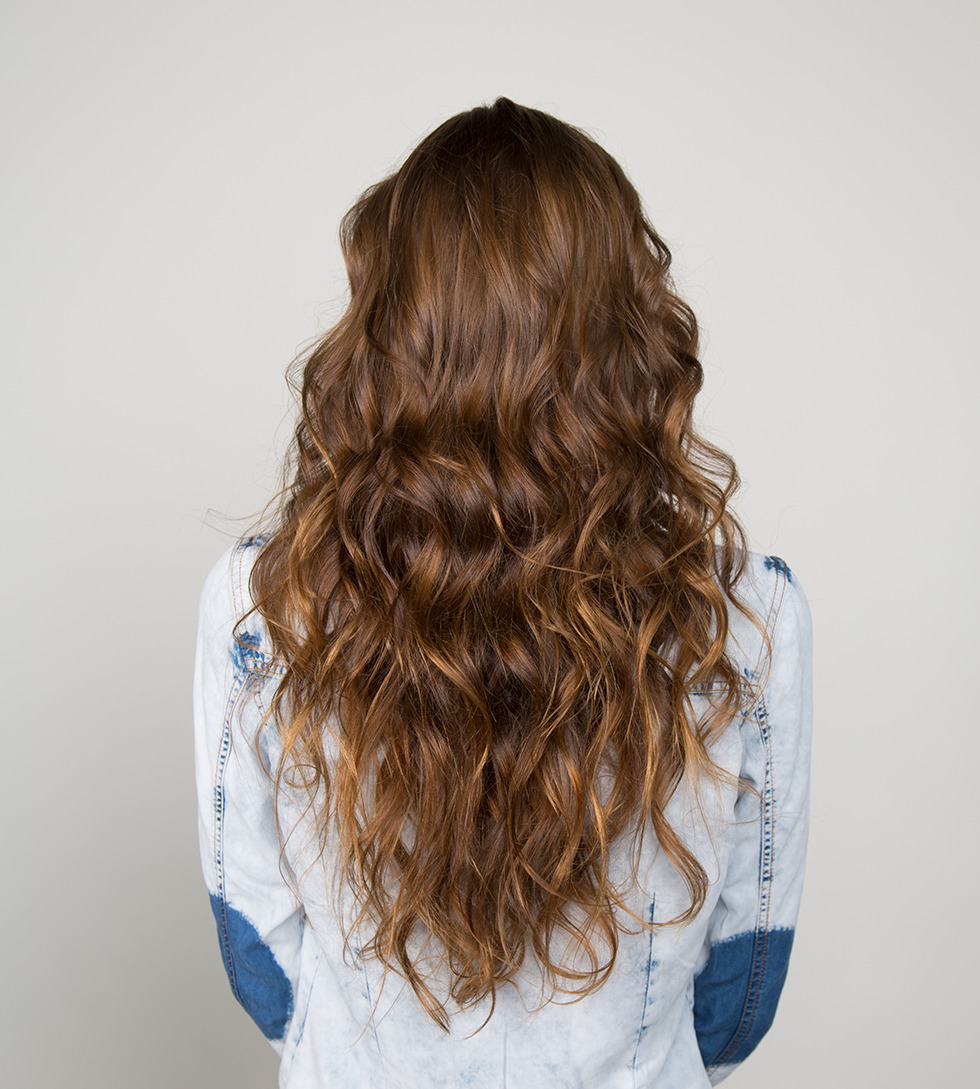 Beachy Hair Product Picks!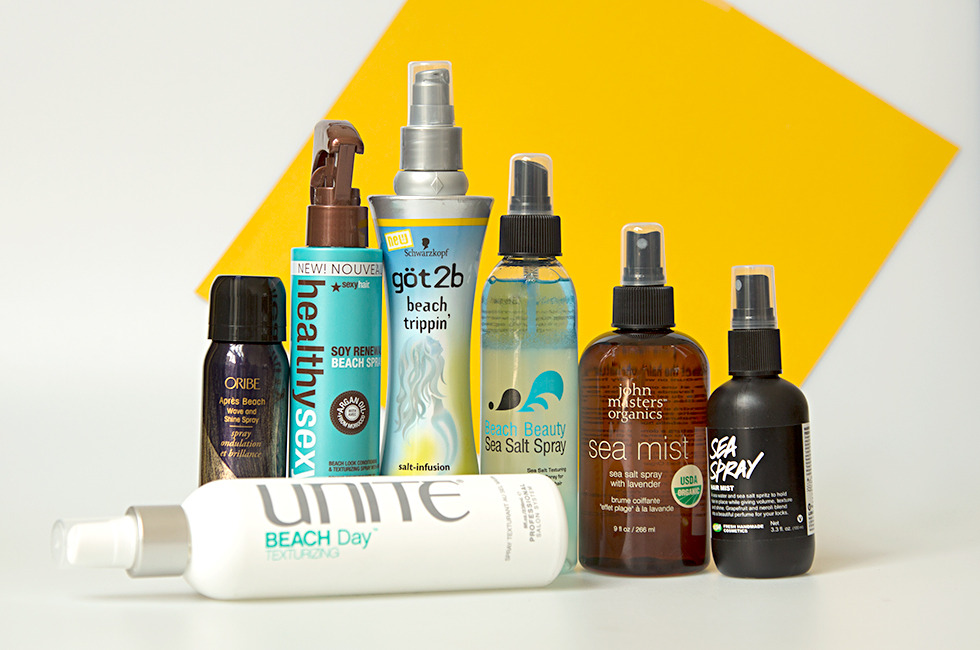 Sea salt is the secret to getting pretty, piecey waves, but remember, it can dry strands. These beachy texturizing products all contain moisturizing ingredients to keep locks soft and hydrated—for extra moisture, try combining your texturizing spray with your favorite leave-in conditioner.
Source:
https://www.beautylish.com/a/vxyuy/beachy-waves-hair-tutorial