If you've been waiting for an excuse to try out electric-hued highlights, look no further.
Anastasia's Hypercolor Brow and Hair Powder, available in five mega-watt shades, lets you give yourself a little or a lot of color with just a few tools and absolutely no long-term commitment (it washes out with regular shampoo). Here's an easy tutorial for creating a subtle yet bright ombre 'do perfect.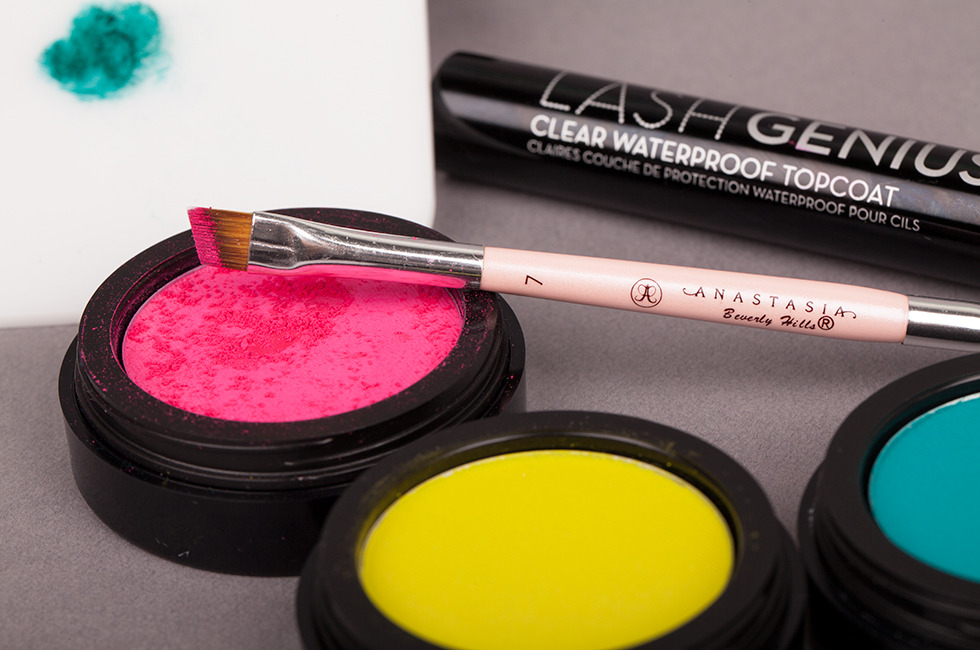 Step 1: Start with either freshly washed or second-day hair. Spritz a cotton pad with water. Pigment can rub off on hands and clothing, so wear gloves (and wait until the color sets to change into your fest outfit).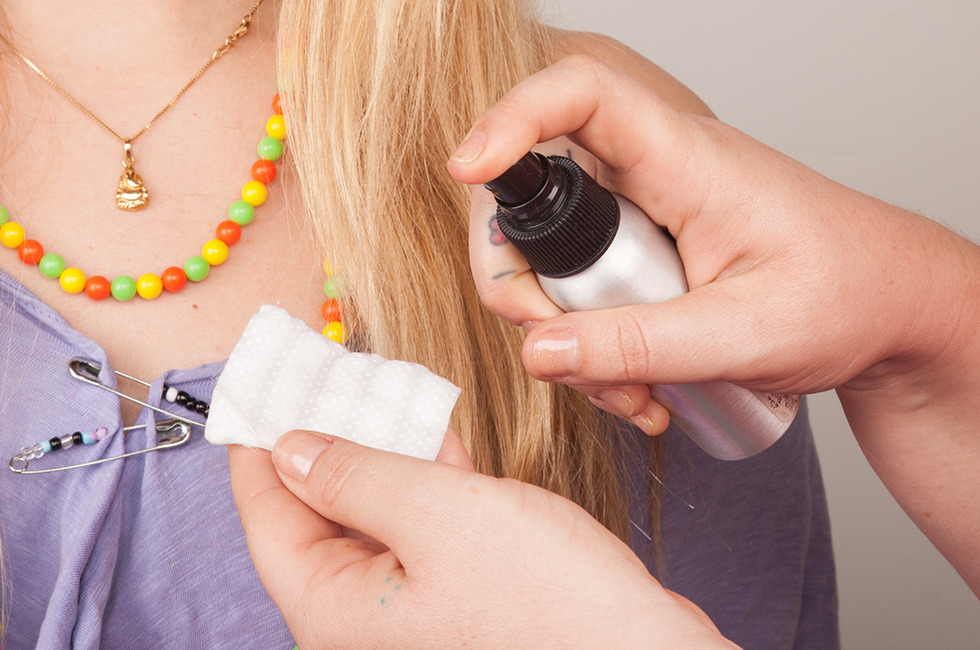 Step 2: Gather a 1- to 2-inch section of hair near your face. About midway down the length, place the moistened cotton pad behind the hair, and press the compact color side down directly onto the hair.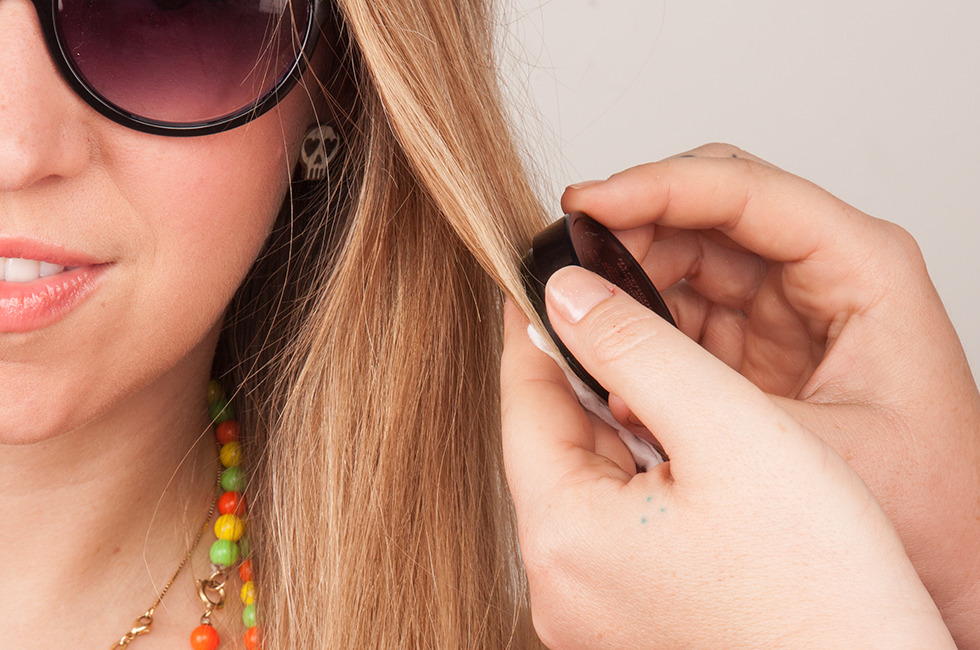 Sandwiching the hair between the compact and moistened pad, rub the color onto the hair. Go over it a few times to achieve the desired intensity. We started with Mega Watt Green.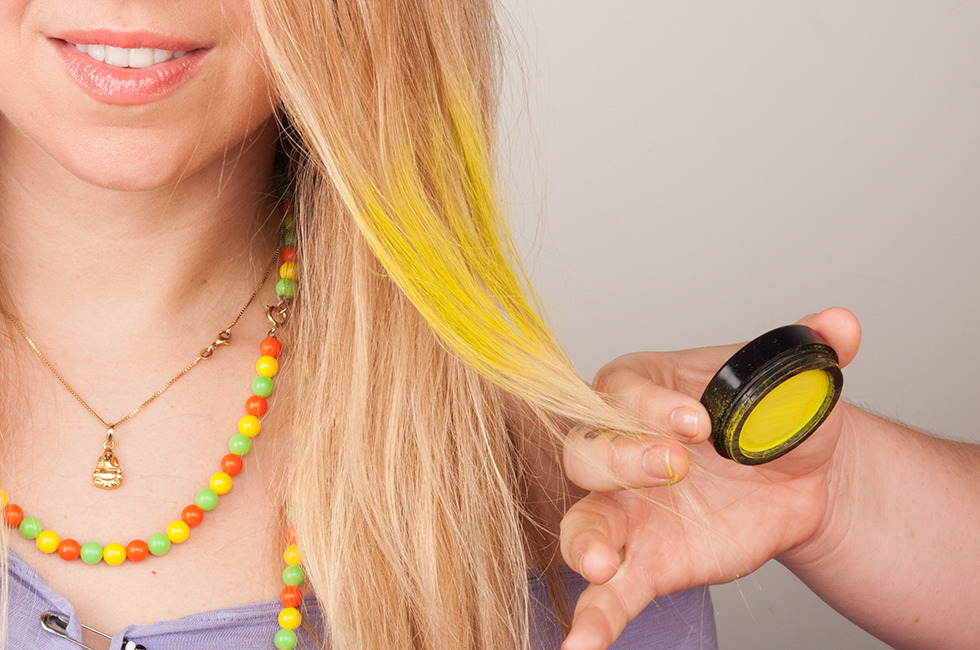 Step 3: Repeat with a second color, slightly overlapping the first.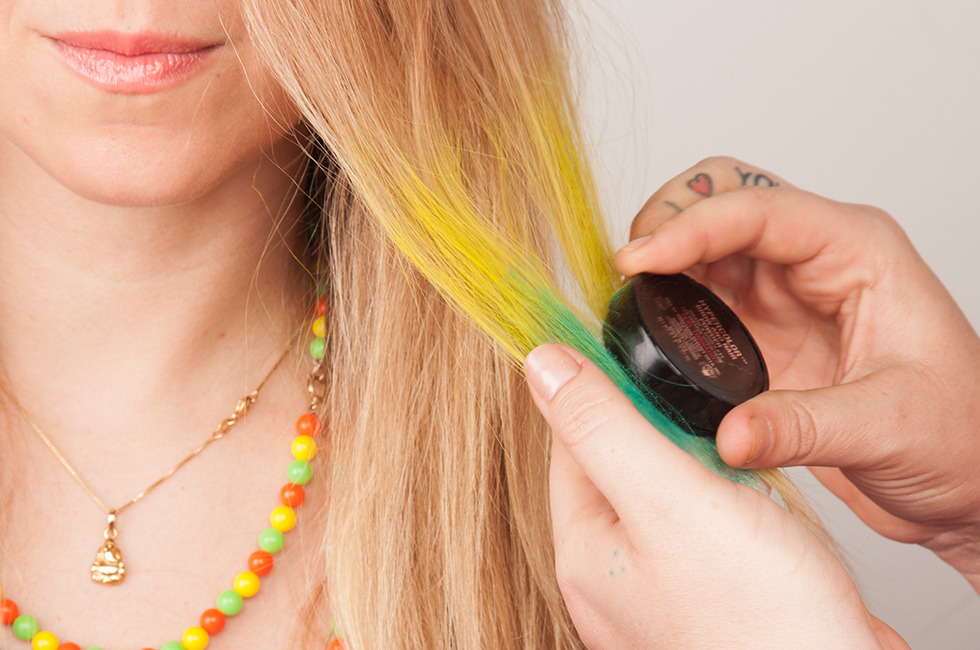 We used Teal Tornado and finished this gradient off with Electric Blue.
Step 4: Spray the strand liberally with hairspray and let dry.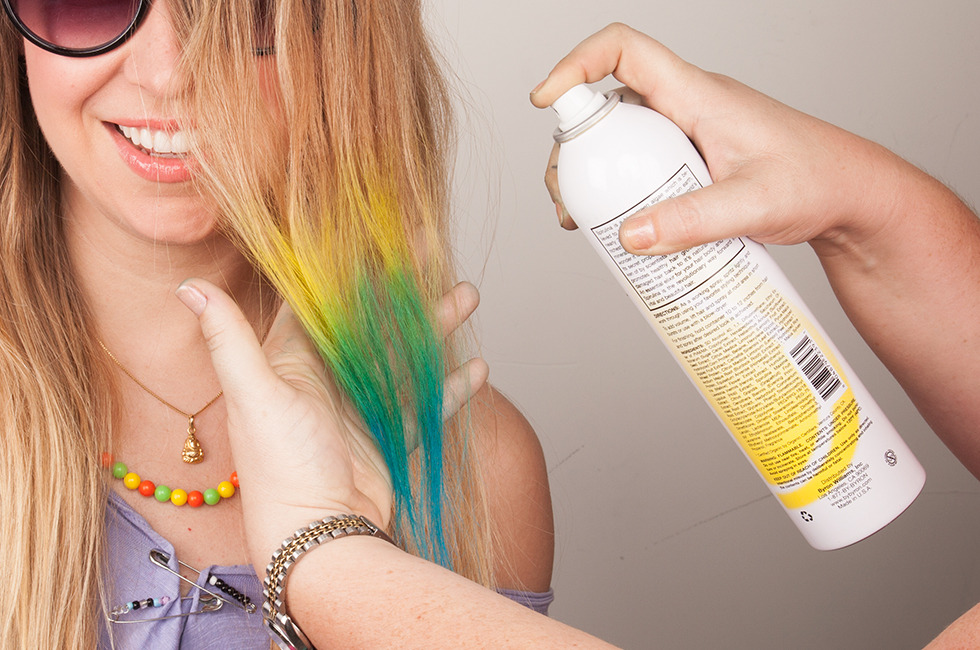 Step 5: Repeat on as many strands as you like, using any color combination.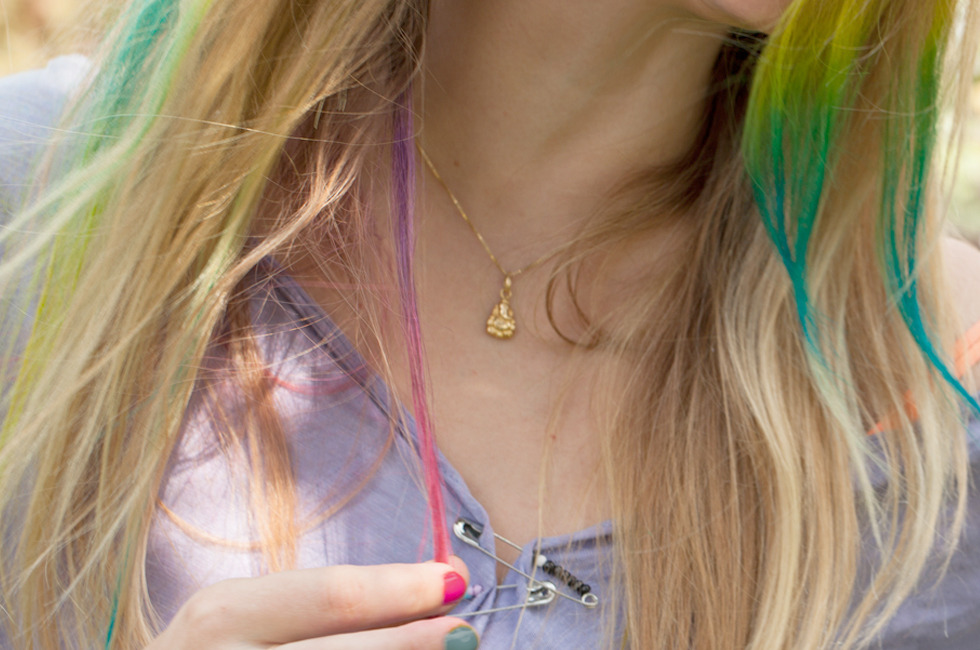 It looks great on dark hair, too!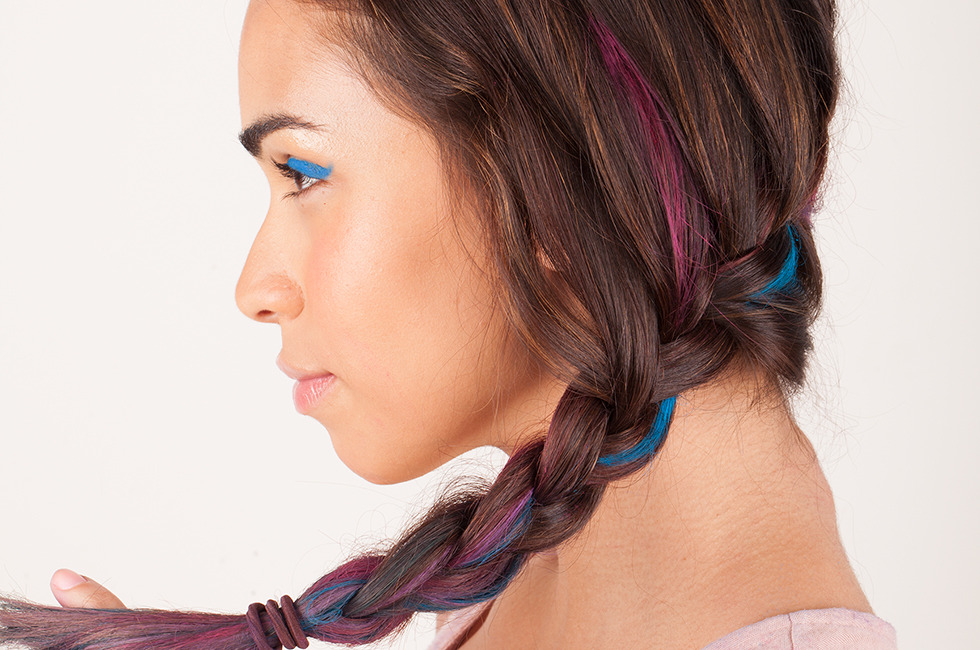 Wear it in a braid or let it hang.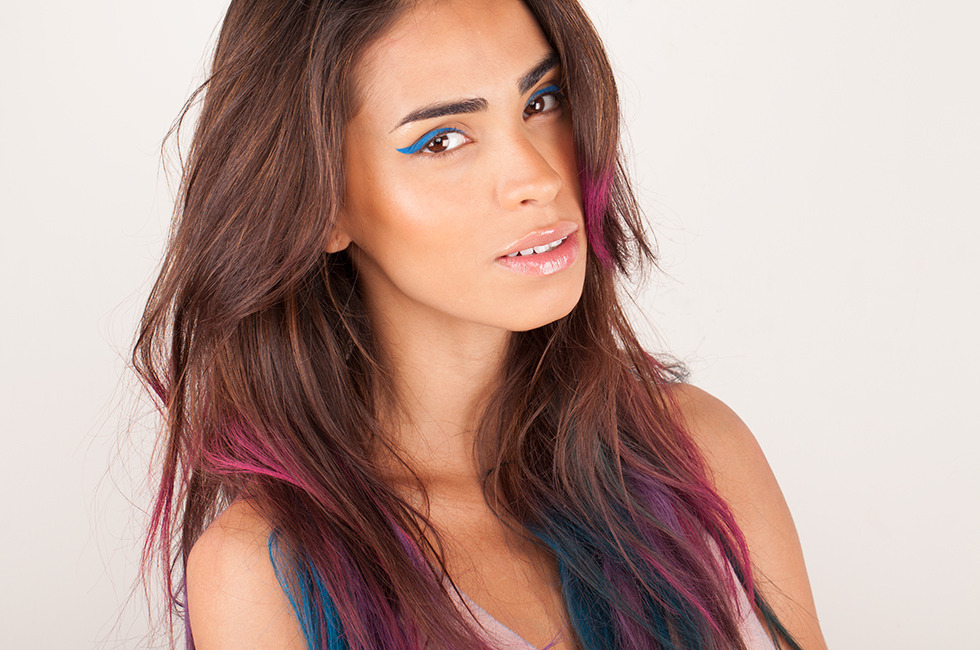 Bonus!
When mixed with Anastasia Lash Genius Waterproof Topcoat (the line's mascara topcoat), Hypercolor also serves as a face and body paint for temporary tattoos and body art. Read on to learn how to try it.
Step 1: Using a stiff brush, wipe some of the Lash Genius gel onto a Paw Palette.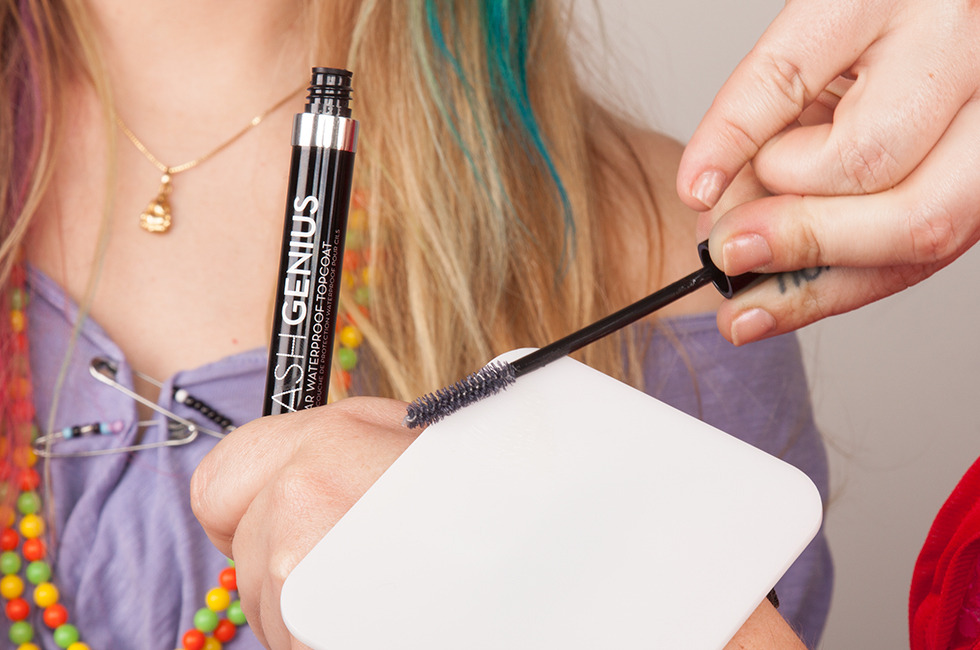 Step 2: Mix the gel with the Hypercolor shade of your choice, creating a paint.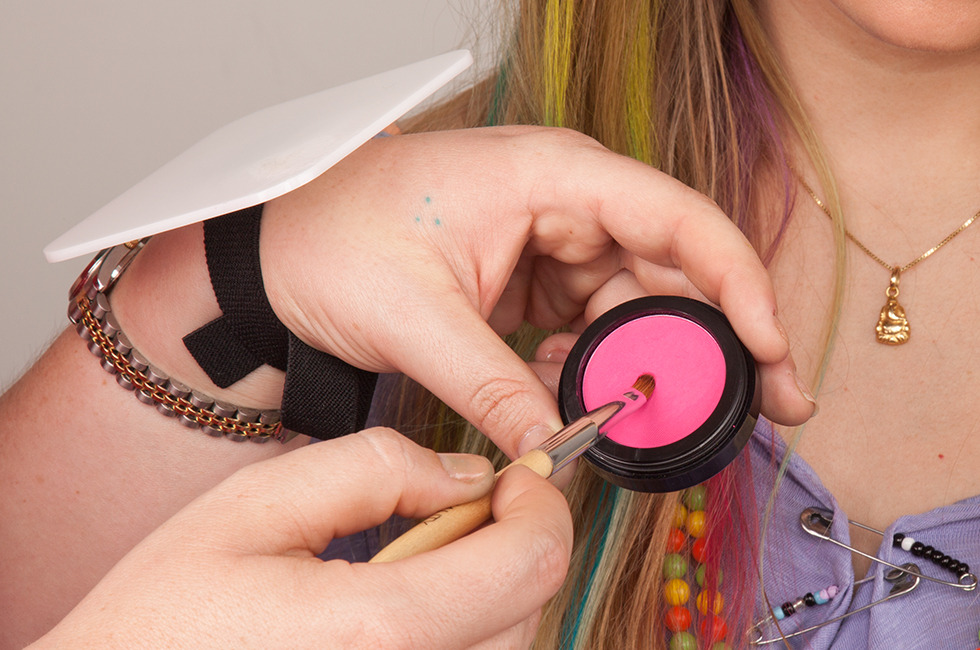 Step 3: Apply to your face or body in any shape or design. You could also use sticker stencils to get perfect shapes!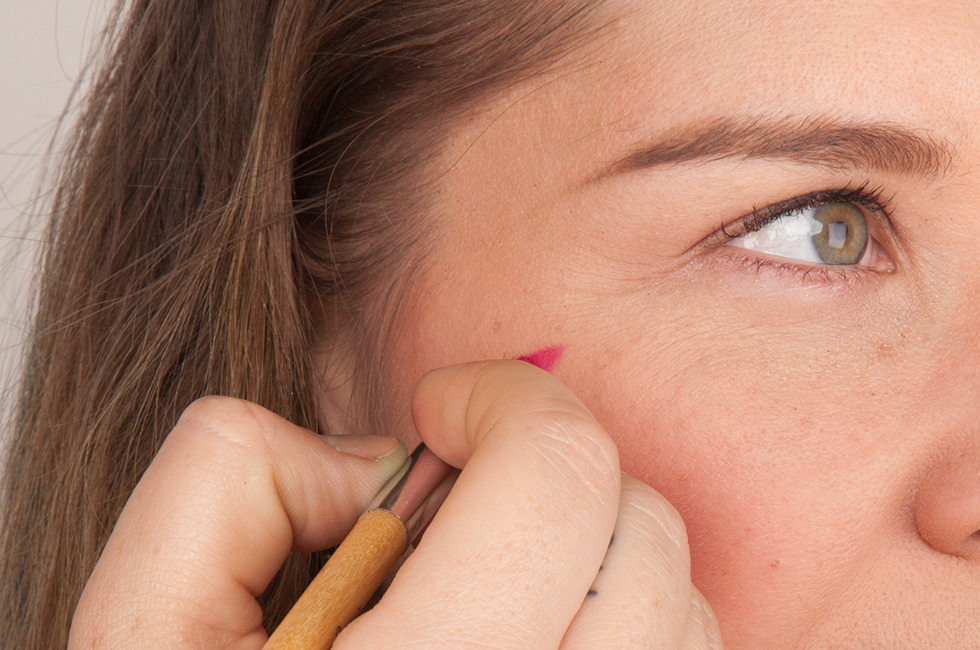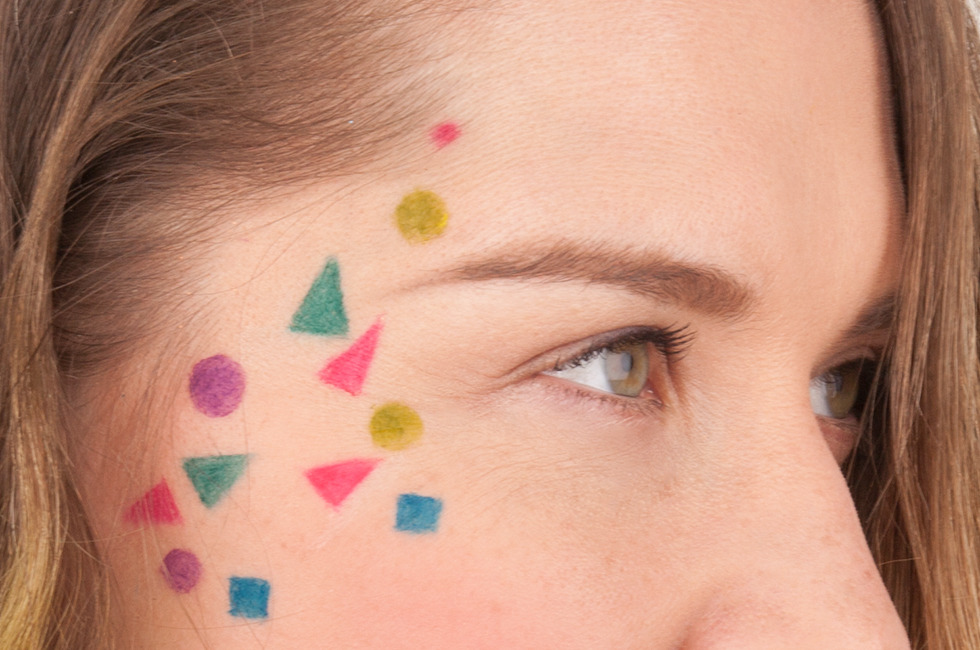 Source:
https://www.beautylish.com/a/vxrvi/temporary-high-octane-highlights