If glitter still reminds you of middle school arts and crafts, you're in for a sparkly surprise. Turns out glitter makeup isn't just for Halloween, New Year's Eve or Coachella. It has evolved into some of the brightest, most magical makeup looks that can be worn almost anywhere.
---

Still skeptical? Here are two glitter-packed looks that will stand out in a crowd without making you feel like a disco ball. We used the following to create unique, sparkly looks that are easy to recreate and super wearable.
Pro tip: given the current summer heat, we recommend trying the Lit Cosmetics Glitter Base Water-Resistant formula.
---
Look One: Out-Of-This-World Glitter Freckles
---
Faux freckles are still trending, and if you're going to give this look a try, why not add a pop of sparkle? Follow these simple steps to shine your brightest.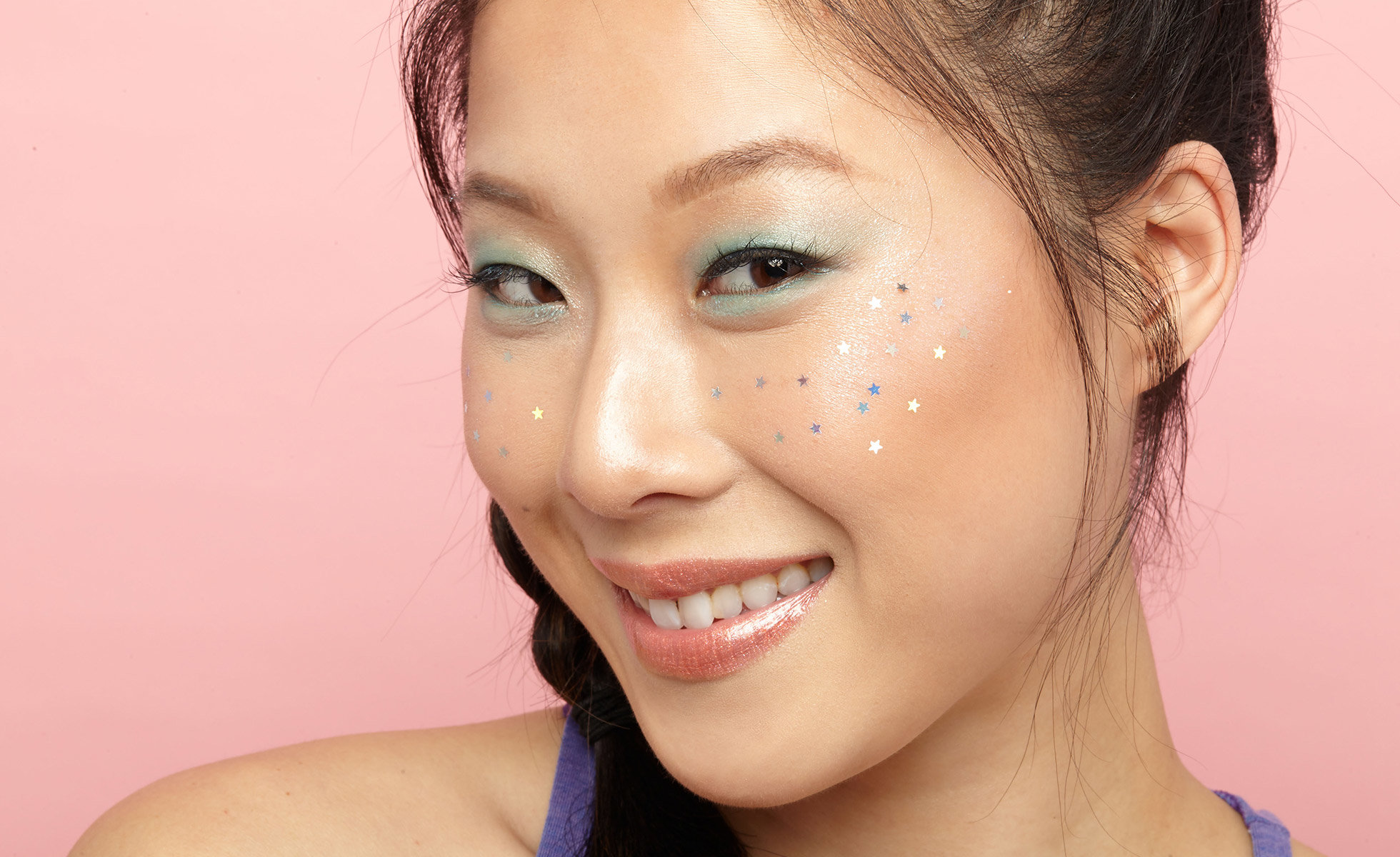 ---
Start by applying a sheer foundation all over your face. We used Hourglass Vanish Seamless Finish Liquid Foundation in Porcelain on our model, followed by Hourglass Lighting Powder in Radiant Light for a luminous, sunkissed finished.
Next, apply any cheek products prior to glitter application to add some natural color.
Use a setting spray, like Cover FX Dewy Finish, all over the face. This will set the makeup and serve as an extra adhesive to ensure glitter stays in place.
Now, let's get to the glitter! Use your fingers or a sponge to gently press Lit Cosmetics Glitter Camo in Commander in Glitter into skin as a highlighter at the top of the cheekbones. Be sure to smooth out any glitter clumps that form. Remember, a little goes a long way with this all-over glitter formula.
Next, use your fingers to spread Lit Cosmetics Glitter Base across your cheeks, cheekbones, and anywhere else you want to apply the star glitter. The clear, liquid formula will keep the glitter in place without creasing or smudging, so this step is essential.
Finally, time to apply Lit Cosmetics You're A Star Glitter Pigment using a toothpick or tweezers. Whichever you choose, make sure to dip the tip in Lit Cosmetics Glitter Base. Then, start sticking the stars on, one at a time, using your finger to slide it into place on your face. Spread the stars across your cheeks and cheekbones, going as subtle or sparkly as you want!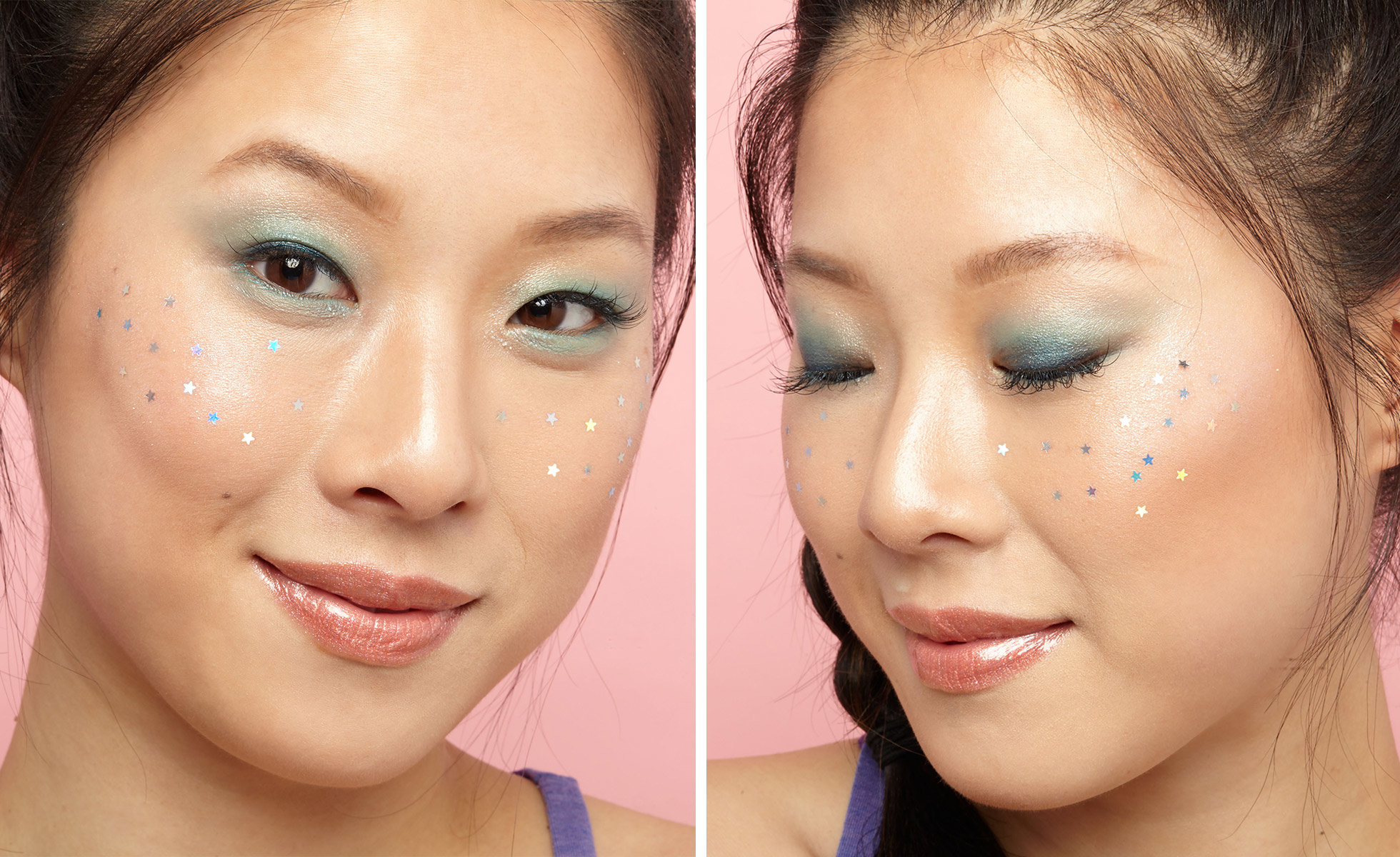 Other products used for this look:

---

Eyes: Charlotte Tilbury Eyes to Mesmerise Jean, Jeffree Star Blue Blood Eyeshadow Palette (Entitled, Undertaker and Flourishing), Jeffree Star Thirsty Palette (Splash), Tom Ford Eye Kohl Intense Crayon in 02 Onyx, and Benefit Cosmetics They're Real! Beyond Mascara

---

Lips: Anastasia Lip Glosses in Parfait and Freya.
---
Look Two: Starry-Eyed Glitter Wings
---
There's nothing like a unique spin on a classic, timeless look. For this edgy cat-eye, we extended the glitter a bit further to create an extra-sparkly, unexpected look. Here's how you can make your eyes shine: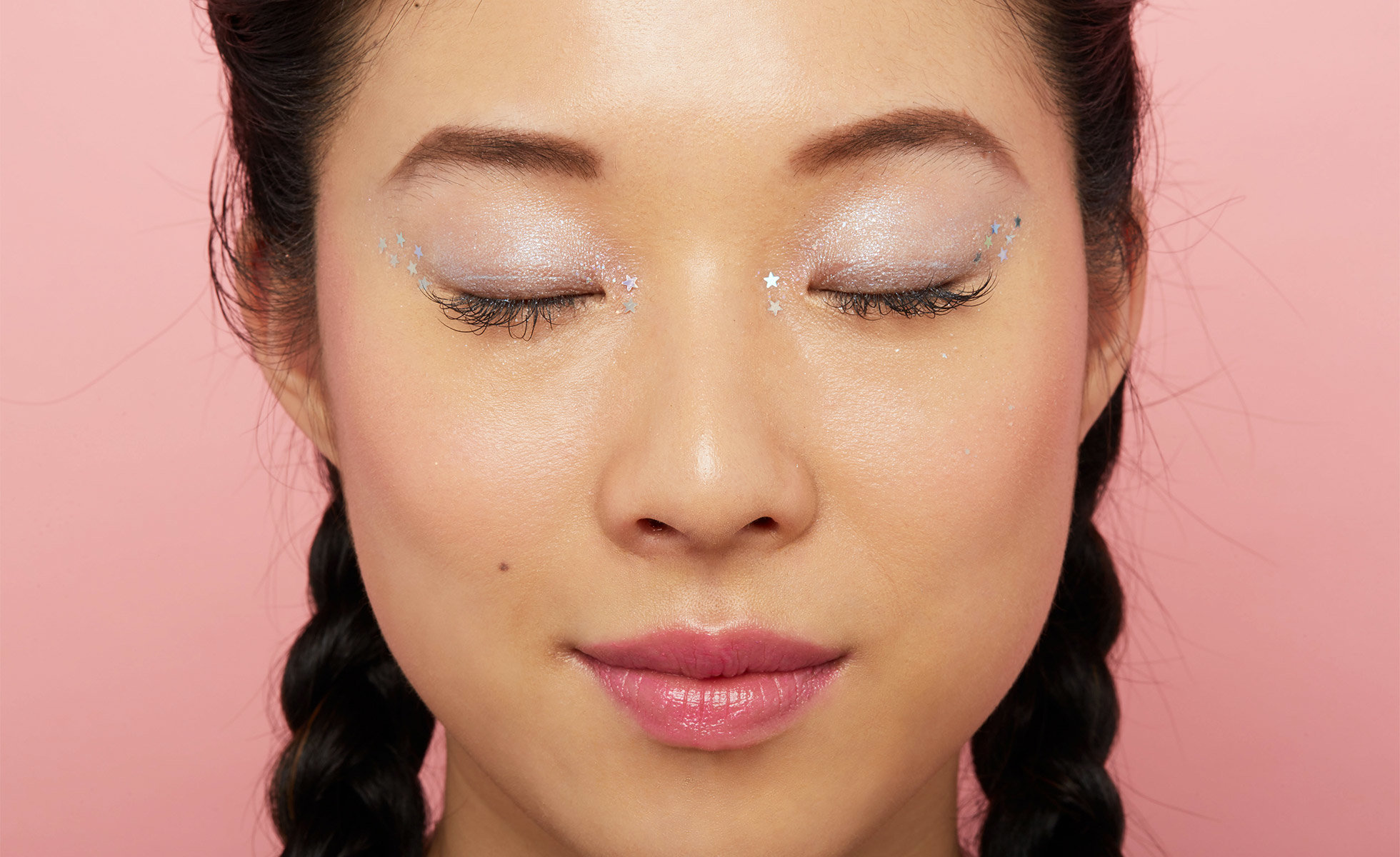 ---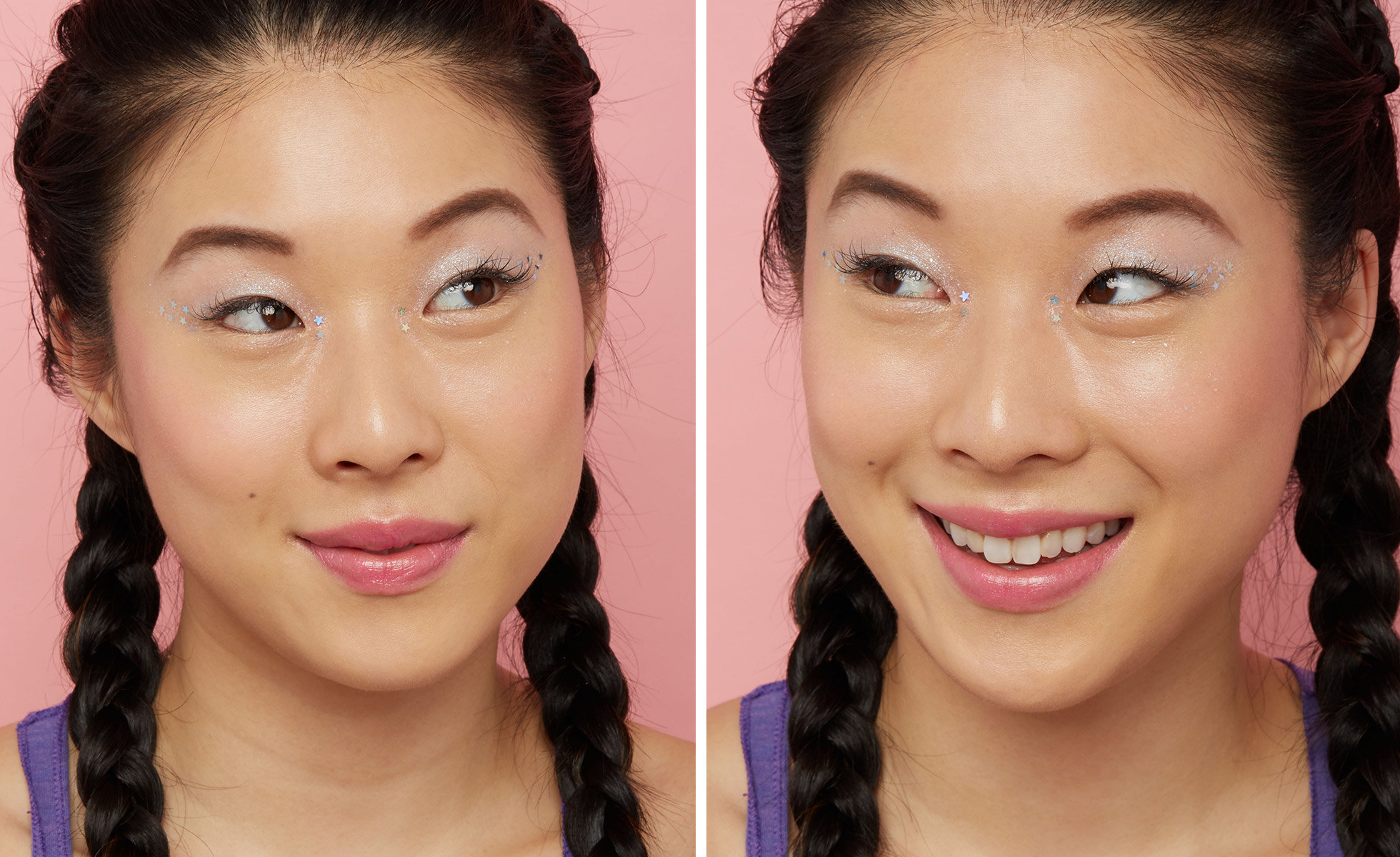 Source:
https://www.beautylish.com/a/vzams/shine-your-brightest-the-easiest-glitter-makeup-looks