Trying to fit regular salon visits into a hectic schedule isn't always realistic—which makes some of us shy away from experimenting with hair color. But you can take matters into your own hands these days! The latest at-home color products have less harmful ingredients than they once did, and are relatively quick and easy to use. In fact, the trickiest part is figuring out which shade is best for you (hint: you only want to go 1–2 shades lighter or darker; check out our guide to picking a color here!). Once you've nailed down your color choice, the rest is easy! We turned to Vidal Sassoon Pro Series experts to lay out as many tips, tricks, and all the steps you need to achieve salon-worthy color, all in the comfort of your own bathroom.
You Will Need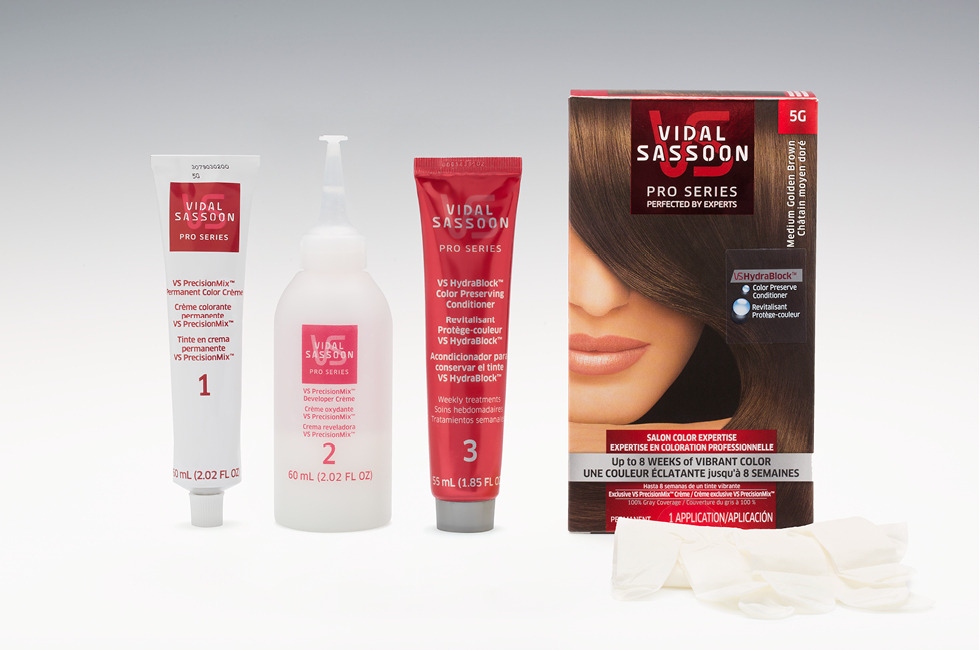 • at-home hair color kit; we used Vidal Sassoon Pro Series Permanent At-Home Color Kit in 5G Medium Golden Brown, which comes with gloves, VS PrecisionMix Permanent Color Crème, VS PrecisionMix Developer Crème, and VS HydraBlock Color Preserving Conditioner.
• clock or timer
• button-down shirt
• old towels
• large tooth comb
• petroleum jelly
• hand mirror
• plastic clips
• small plastic bowl
• aluminum foil
• white paper or paper towel 
Part 1: Prep
For best results, don't wash hair prior to coloring. When your hair isn't freshly washed, your scalp creates a protective barrier that helps reduce the chance of irritation. We suggest wearing a comfortable button-down shirt, preferably one that you're not attached to, in case of any dye misfires.
Part 2: Strand Test
Before you commit to a color on your whole head, it's best to test it out on an inconspicuous strand. Here's how.
1: Unscrew the VS PrecisionMix Permanent Color Crème cap. Next, unscrew the entire VS PrecisionMix Developer Crème cap (don't pull off the tab just yet).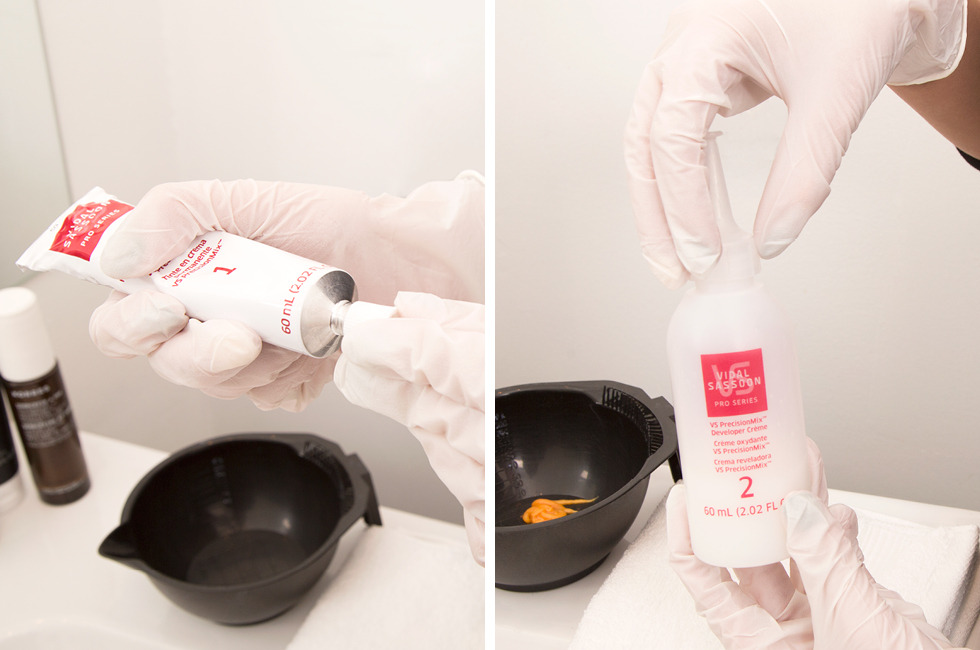 2: Mix small equal parts of each into a plastic bowl.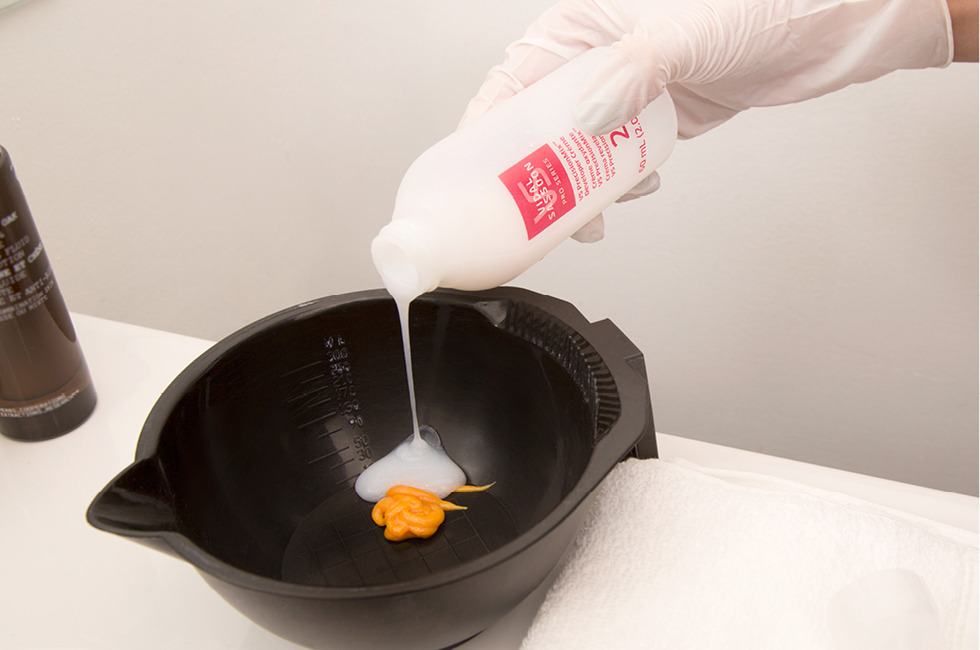 3: Tightly recap both bottle and tube.
4: Pull a strand of hair from behind your ear and apply the desired color from the roots down through the hair shaft.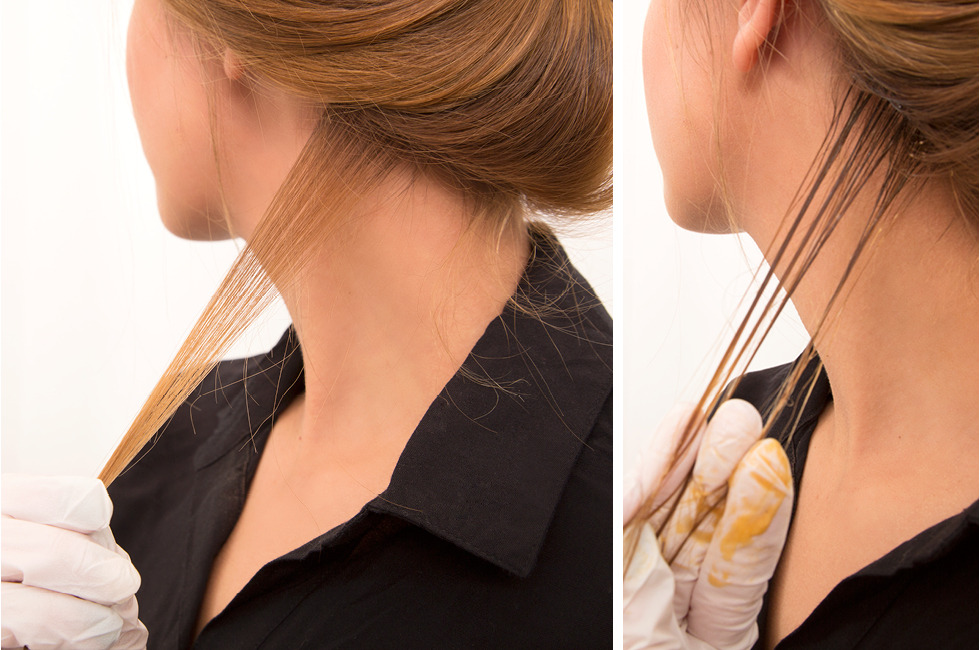 5: Wrap the strand in foil to keep the dye off the rest of your hair, and let it sit for 30 minutes. Check on it throughout to note its progress. Depending on your texture, you may decide to slightly alter the amount of time you leave the color on.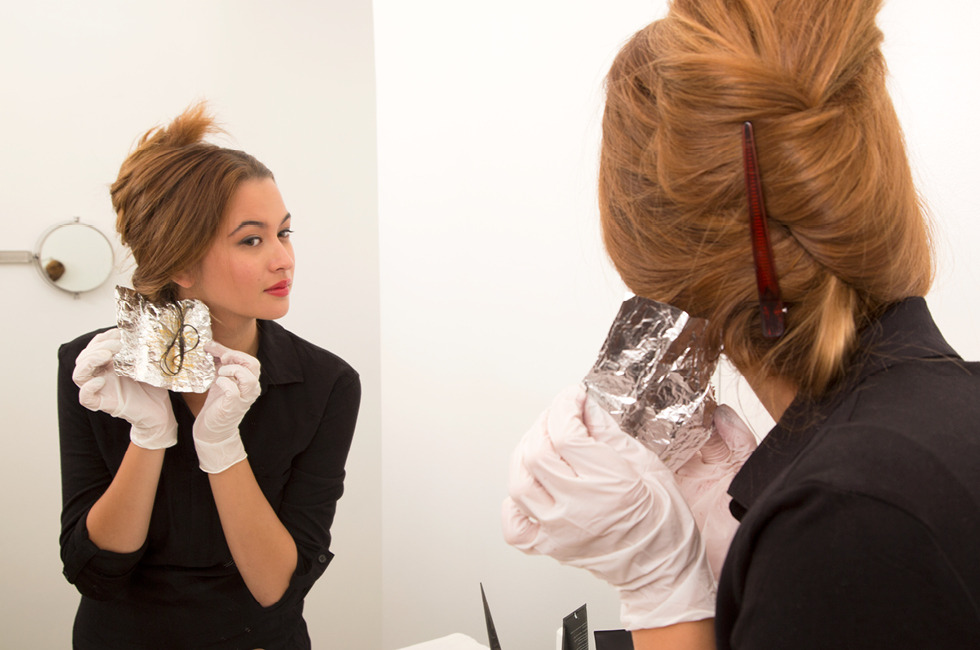 6: Rinse and dry the strand. Hold a piece of white paper towel or paper towel as a background, to note the end result (the white helps you really see how the color came out). If you're pleased with the shade, you're ready to do the rest of your hair.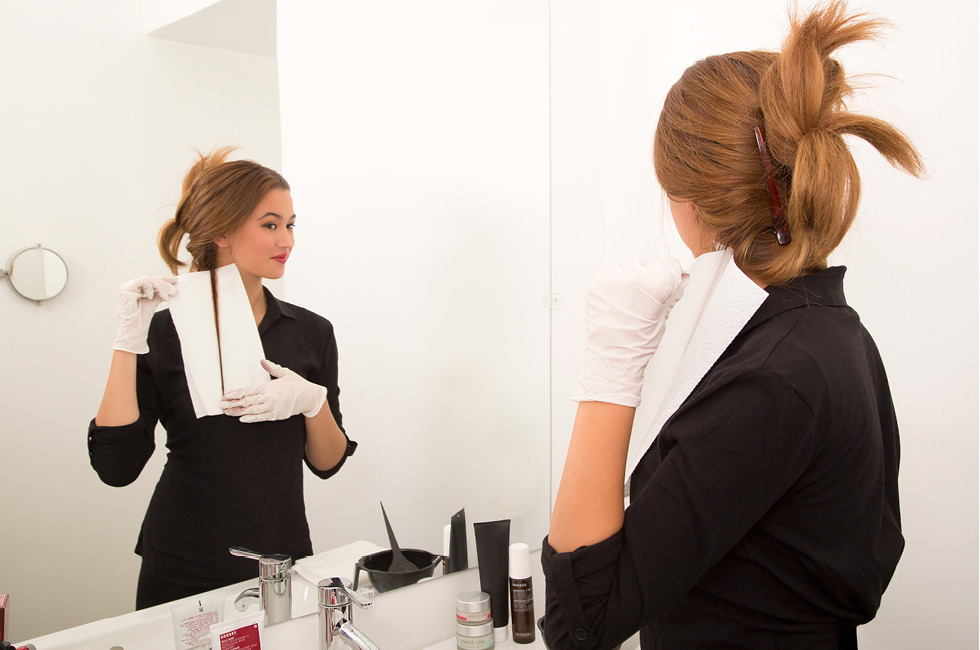 Part 3: All-Over Color
1: Rub petroleum jelly around the hairline to protect skin from staining. If any dye does get on your skin, quickly wipe it away with a facial wipe.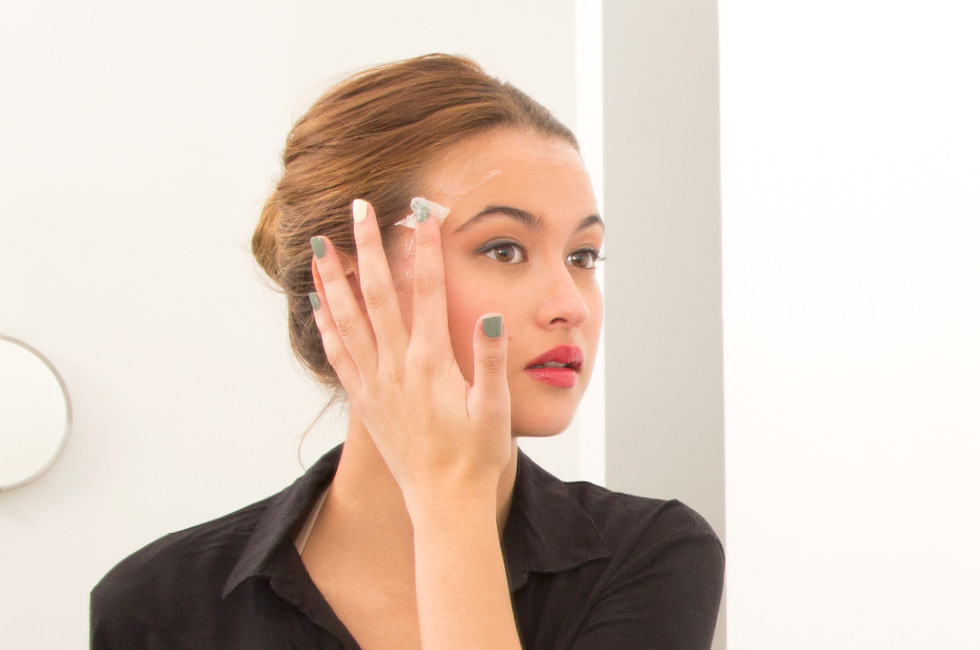 2: Put on the included gloves, take the tab off the VS PrecisionMix Developer Crème applicator, and unscrew the bottle cap. Add the VS PrecisionMix Permanent Color Crème to the VS PrecisionMix Developer Crème applicator bottle.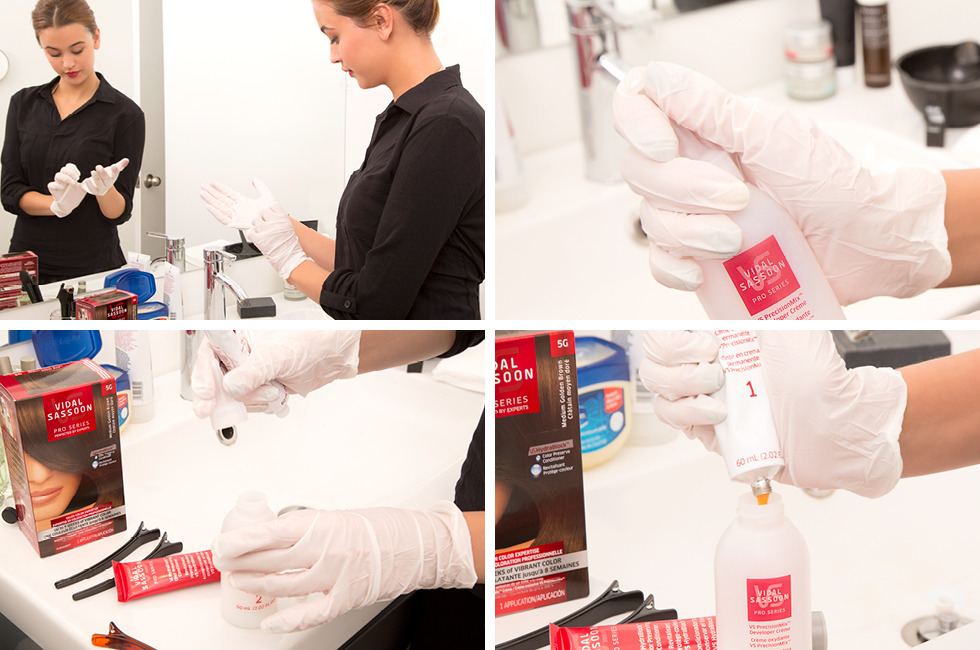 3: Place gloved finger over the applicator tip, point it away from your face, and shake well—a minimum of 20 seconds—until thoroughly mixed.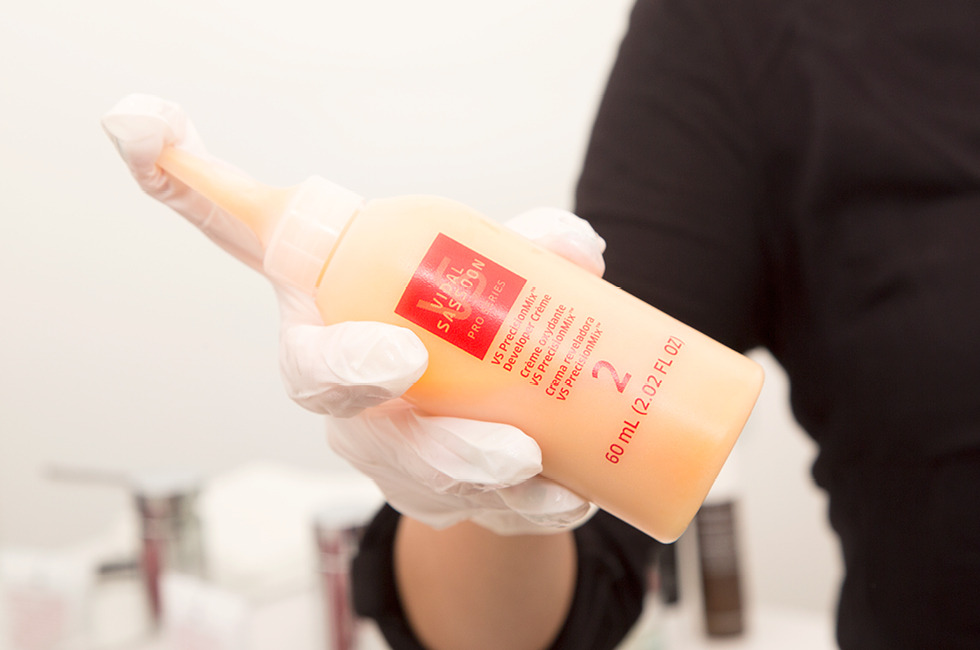 4: Using your clips, divide hair into two to four sections, depending on the length and thickness.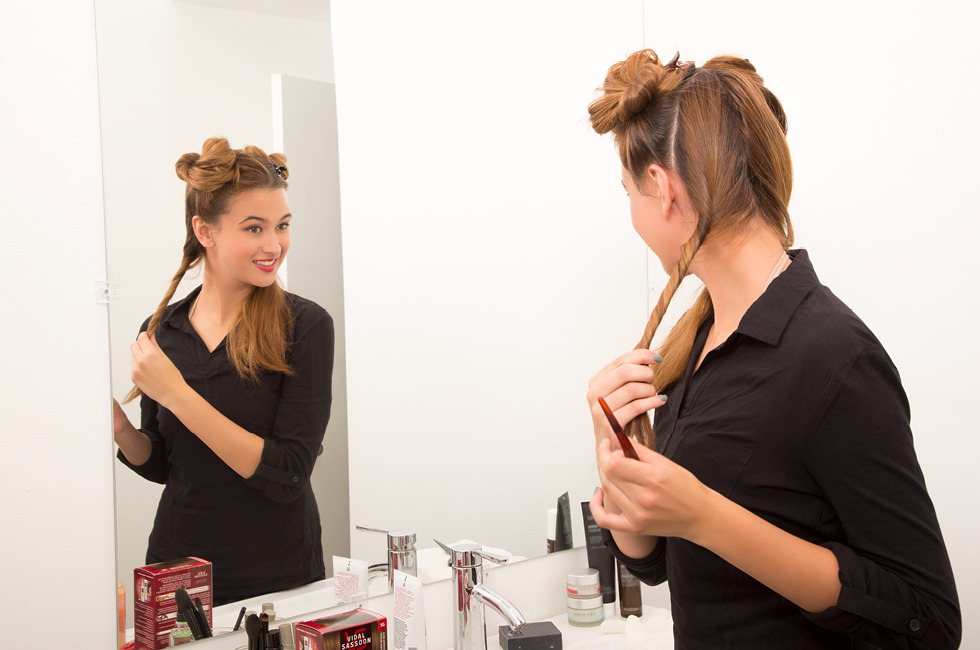 5: Immediately apply color to your hair. Start with one section and continue until you get all sections done. Generally, you should start at the roots and move down the hair shaft (this is especially important if you have any grey hair to cover). If you're going lighter (rather than darker), and don't have any greys to cover, apply color to the mid-lengths and ends first, and then work up to the roots.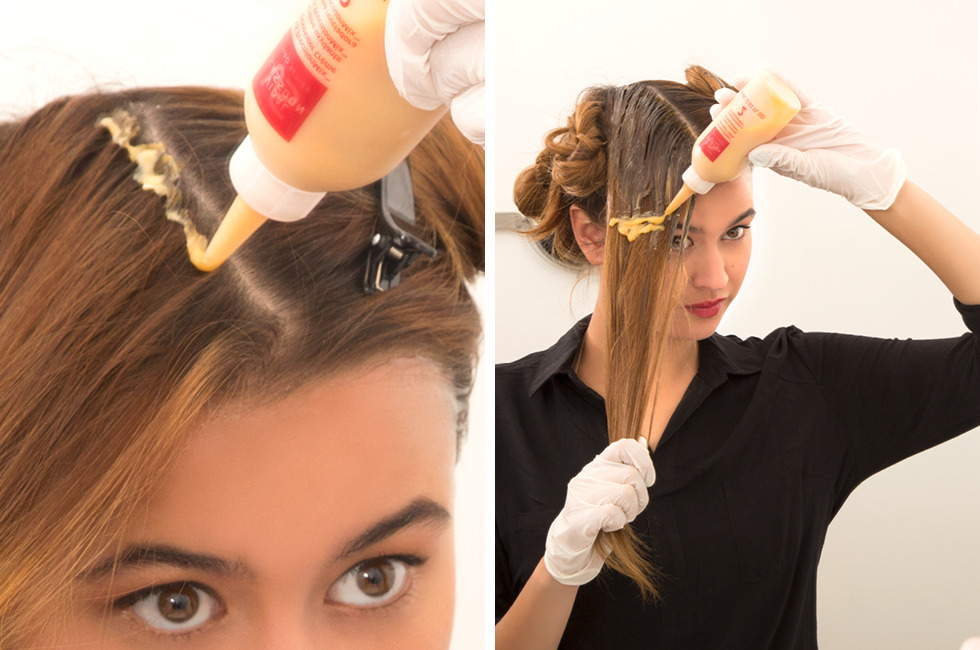 6: Leave the color on for about 30 minutes, or the time indicated by your strand test.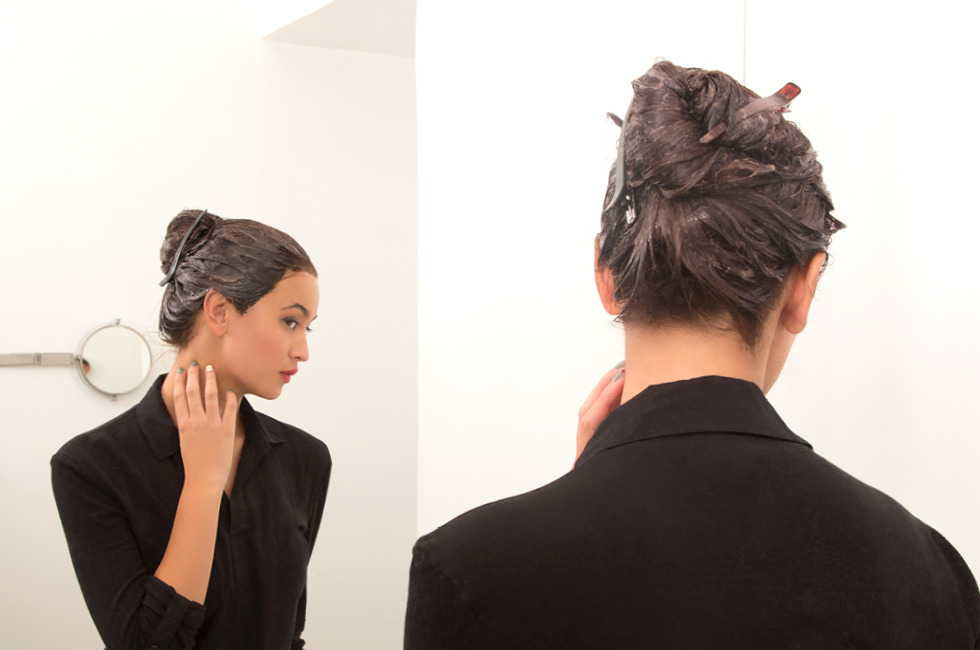 7: Toss any leftover mixture.
8: Once the time's up, rinse hair thoroughly in warm water until water runs clean, without any bubbles from the color formula.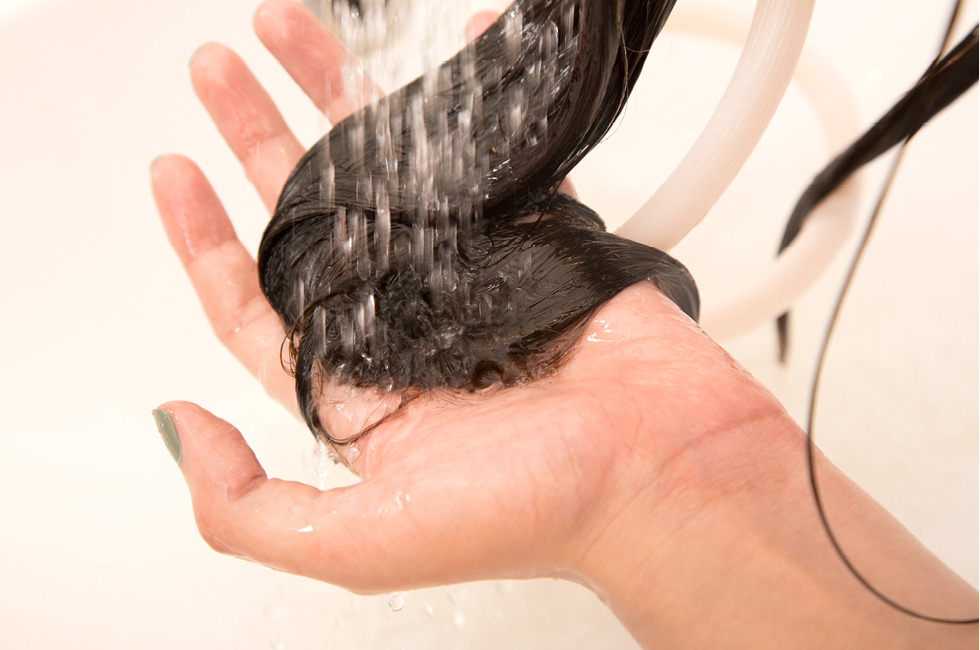 9: Gently towel dry your hair and use a large tooth comb to get out any tangles.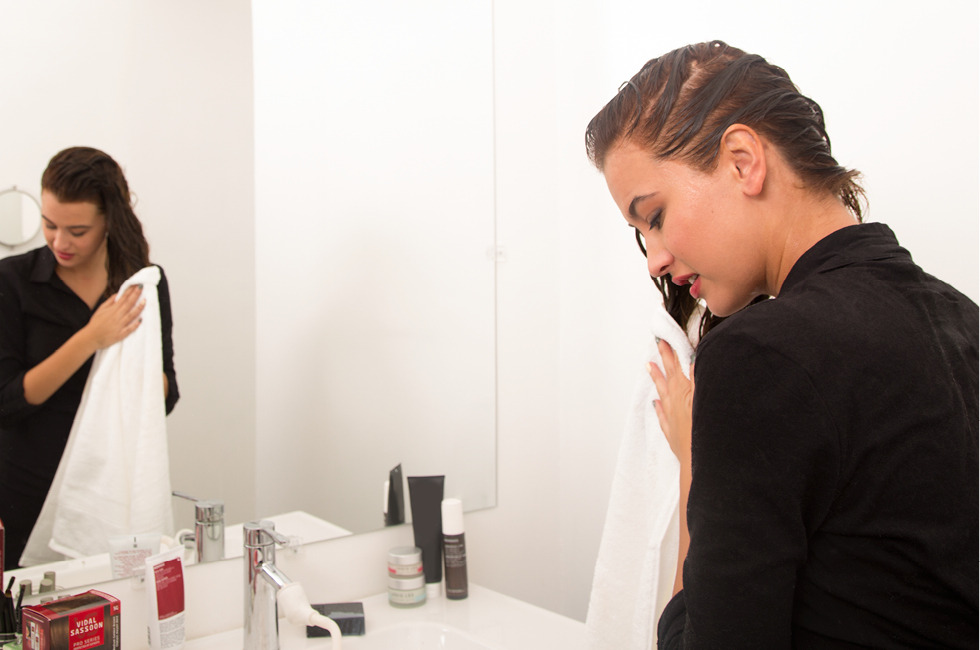 10: Slather on about a quarter-size amount of included conditioner. Be sure to coat hair all over and leave it on for five minutes. Rinse thoroughly with warm water.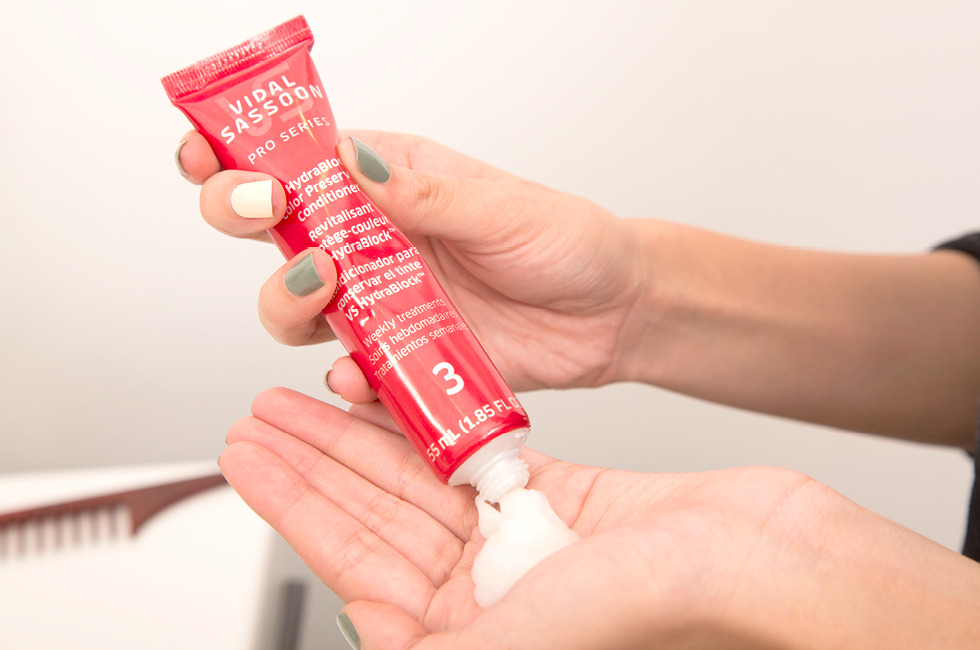 11: Save the leftover conditioner so you can continue to use in the coming weeks. Use it once a week in place of your usual conditioner. 
12: Blow-dry hair and style to your liking!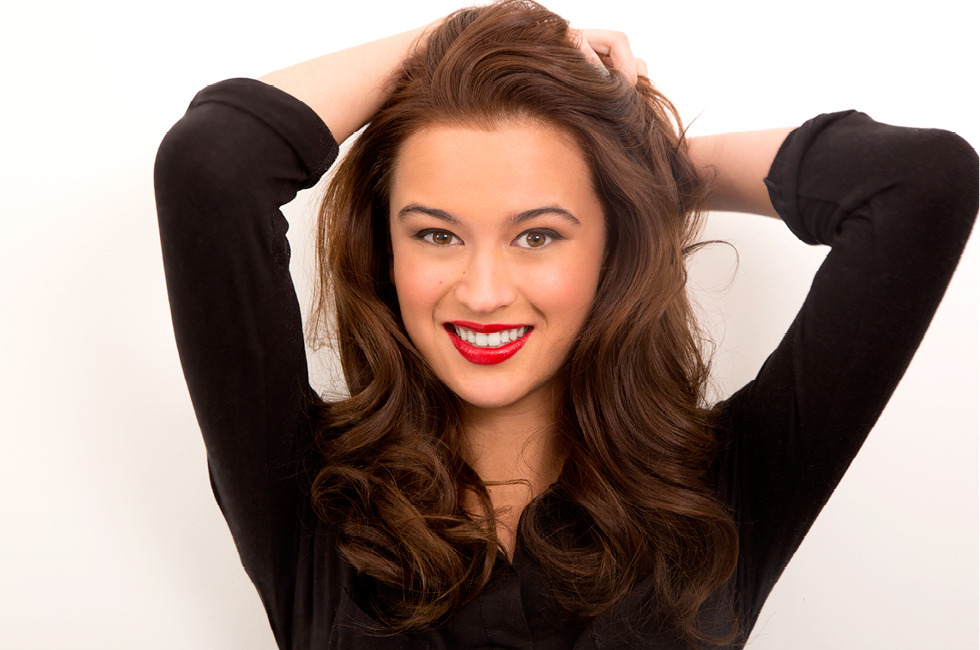 Note: if you feel that the color is too dark after it's completely dry, re-shampoo your hair to ensure that you've removed all of the color product and conditioner.
Maintenance Tips
Generally, color fades due to two factors: the condition of your hair or excessive shampooing. The minerals in water can potentially have a negative impact on the longevity of your color. So don't shampoo every single day. Go for every other day or, if you can, every third day. Also, use a color-care conditioner—not only does it keep the color in longer, but it also improves hair quality and health, too!
This story was sponsored by Vidal Sassoon Pro Series
Source:
https://www.beautylish.com/a/vxgvy/how-to-color-hair-at-home